Welcome!
Scratch Addons has been installed successfully!
Thank you for installing. We hope you enjoy the extension!
Getting started
Step 1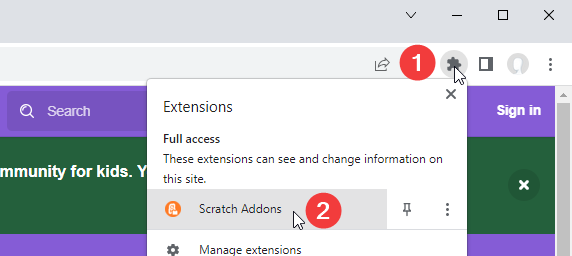 Click the Scratch Addons extension icon
It is on the top-right corner of your browser. Google Chrome users need to click the puzzle icon to find the icon.
Step 2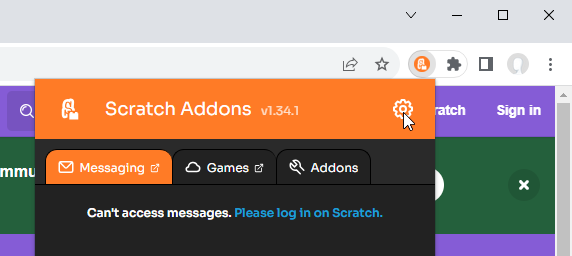 Press the gear icon to go to the Settings page
This will open the Settings page where you can configure how the extension works.
Step 3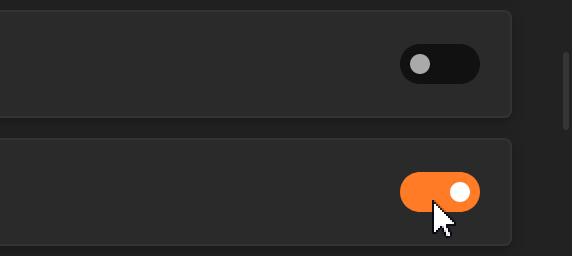 Scroll through the addons list and enable the ones that you want
You can also configure each of the addons on the bottom section of each addons.