Addons
Ta strona zawiera listę wszystkich dodatków zaimplementowanych w Scratch Addons.
Ta strona jest niekompletna i potrzebujemy twojej pomocy, aby uzupełnić obrazy. Przeczytaj więcej tutaj.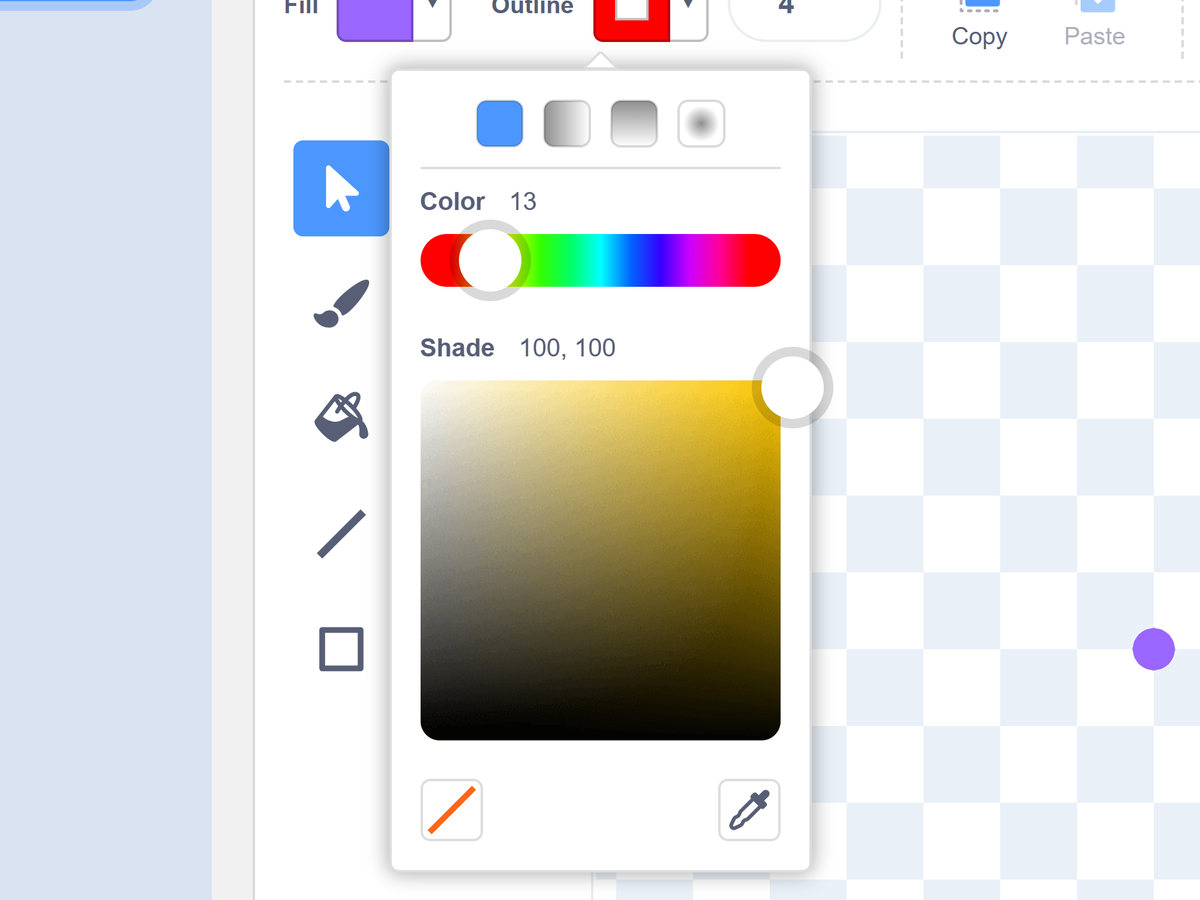 Próbnik kolorów 2D
2d-color-picker
Replaces saturation and brightness sliders in the costume editor with a 2D color picker. Hold Shift while dragging the cursor to change the values on a single axis.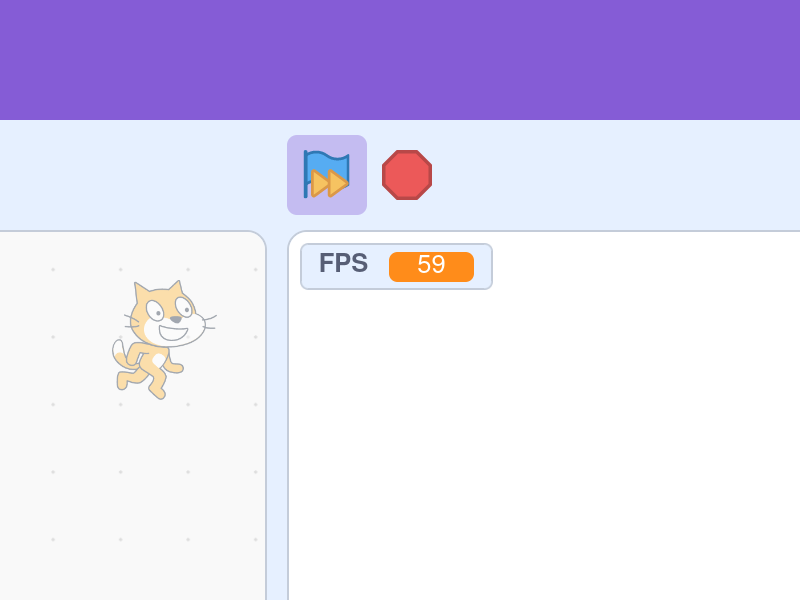 60FPS project player mode
⭐
60fps
Alt+kliknij zieloną flagę by włączyć tryb 60FPS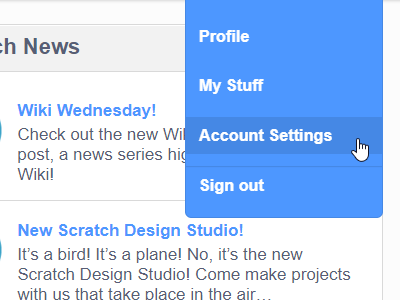 Capitalized Account Settings
🥚
account-settings-capitalize
Zmienia "Ustawienia konta" w menu konta na "Ustawienia Konta".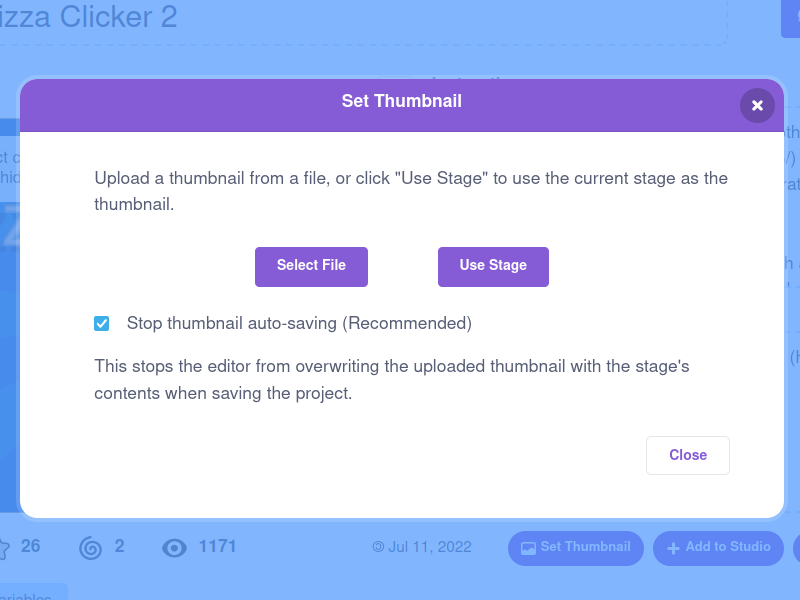 Ustawiacz miniaturek
⭐
animated-thumb
Adds a button to the bottom-right of the project page to set the thumbnail of your project to any image (including gifs).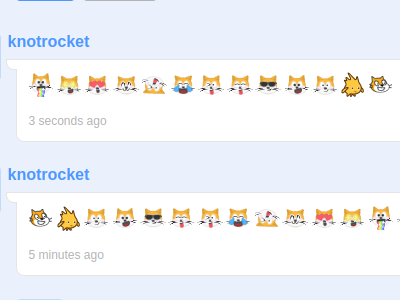 Lepsze emoji
better-emojis
Replaces the emojis in comments on the website with improved vector designs.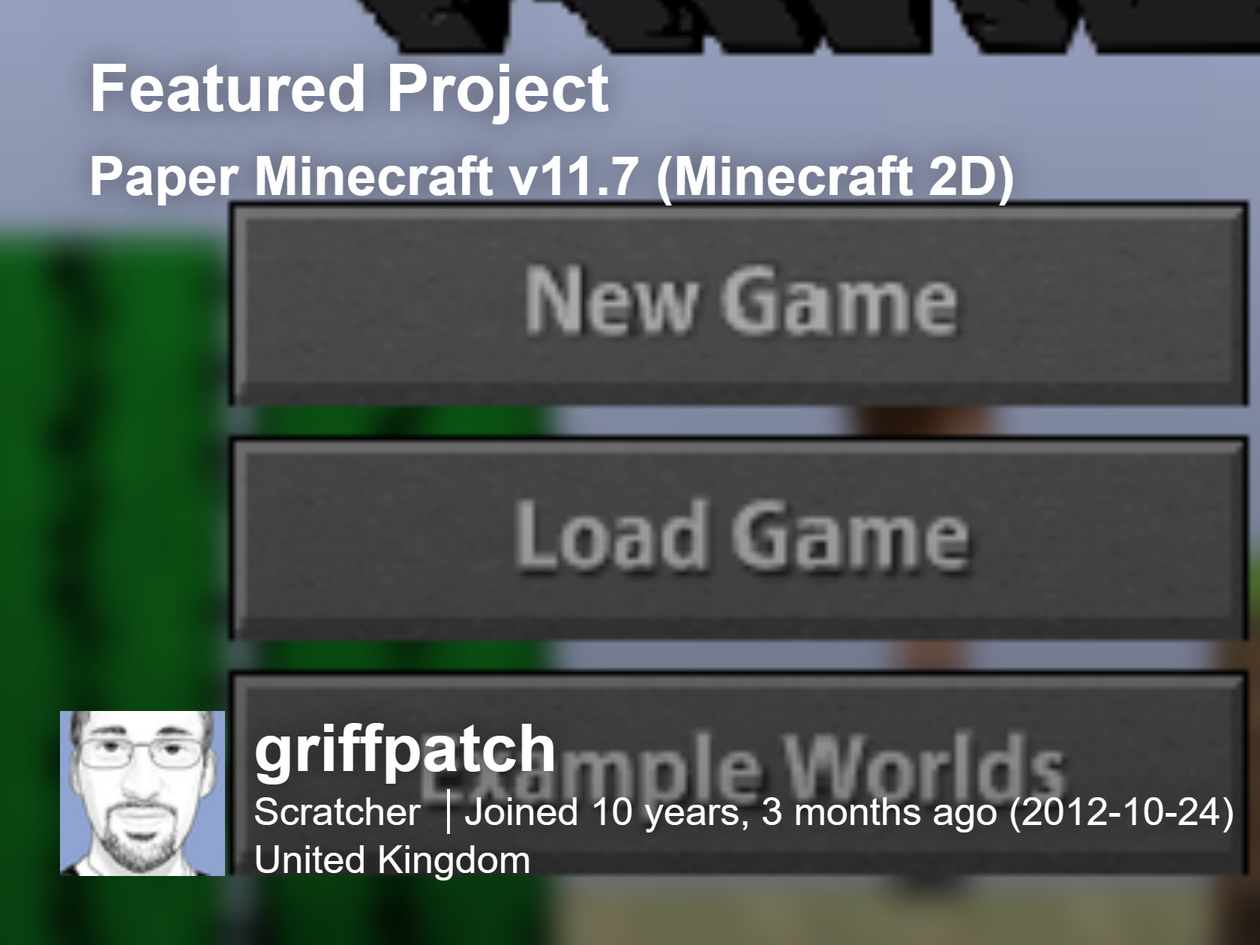 banner strony profilu
better-featured-project
Zamienia wyróżniony projekt w profilu dowolnego użytkownika w ładnie wyglądający baner.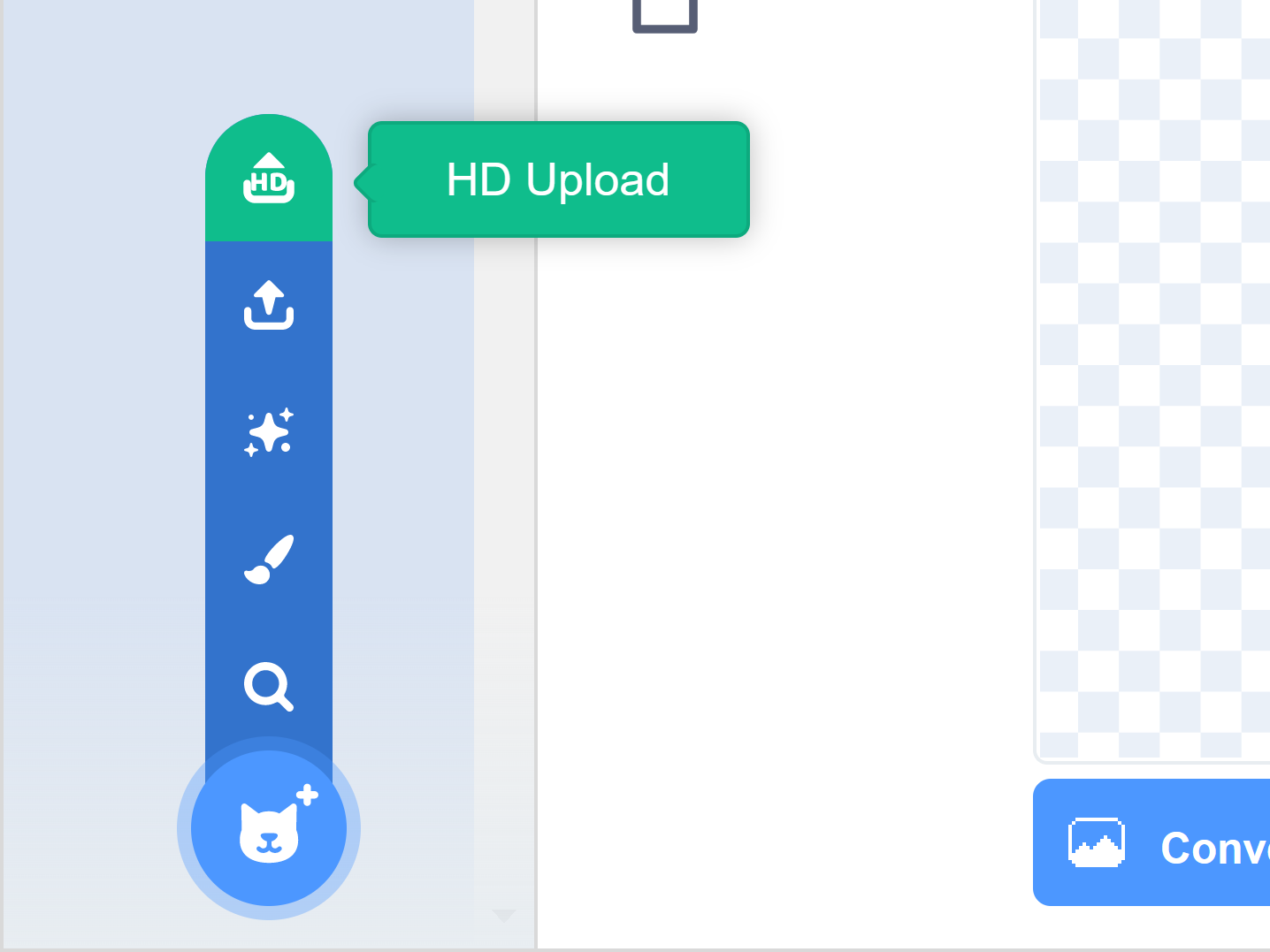 HD image uploads
better-img-uploads
Adds a new button above the "upload costume" button that automatically converts uploaded bitmap images into SVG (vector) images to avoid losing quality.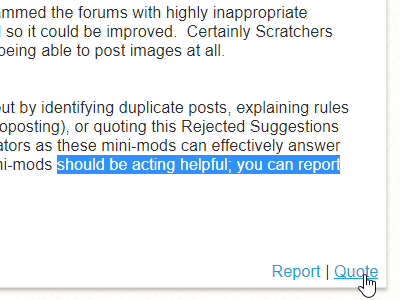 Lepszy cytat z forum
better-quoter
Zaznacz tekst w poście na forum i kliknij cytat w prawym dolnym rogu, aby zacytować tylko zaznaczony tekst.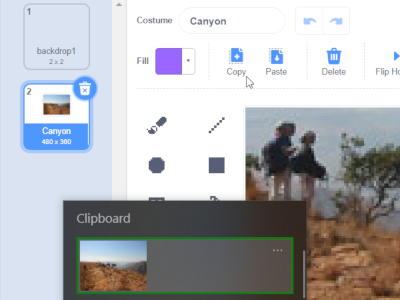 Kopiowanie obrazów bitmapowych
bitmap-copy
Allows you to copy a bitmap image from the costume editor into the system clipboard, so that you can paste it in other websites or software.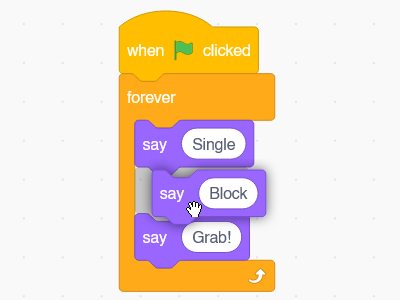 Grab single block with Ctrl key
block-cherry-picking
Adds the ability to drag a single block out of the middle of a script (instead of the entire stack attached below it) while holding the Ctrl key.
Duplicate script with Alt key
block-duplicate
Szybko zduplikuj skrypt, przeciągając go, trzymając klawisz Alt. Przytrzymaj również klawisz Ctrl, aby zduplikować tylko pojedynczy blok zamiast całego stosu dołączonego pod nim.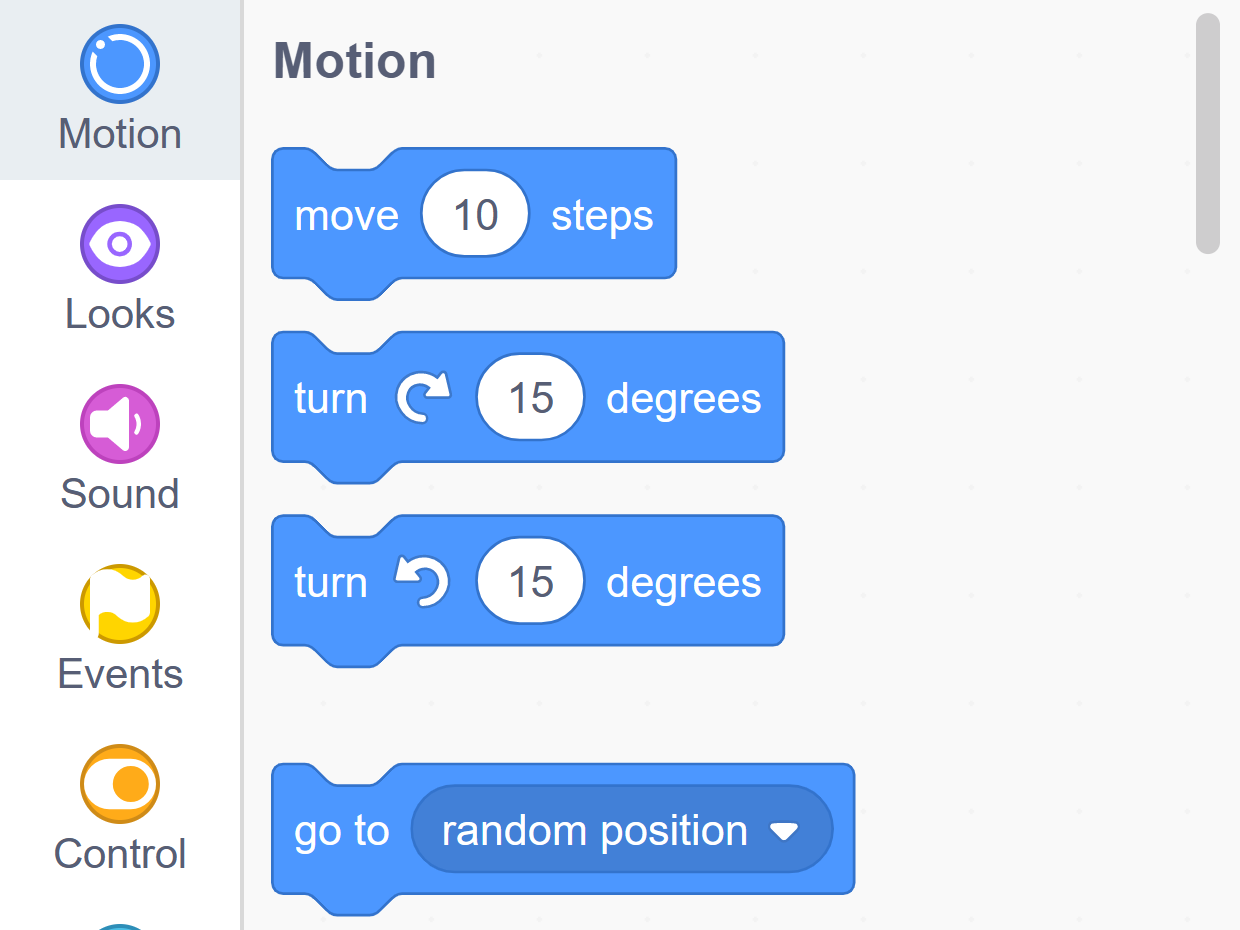 Ikony kategorii bloków
block-palette-icons
Dodaje ikony wewnątrz kolorowych okręgów, które identyfikują kategorie bloków.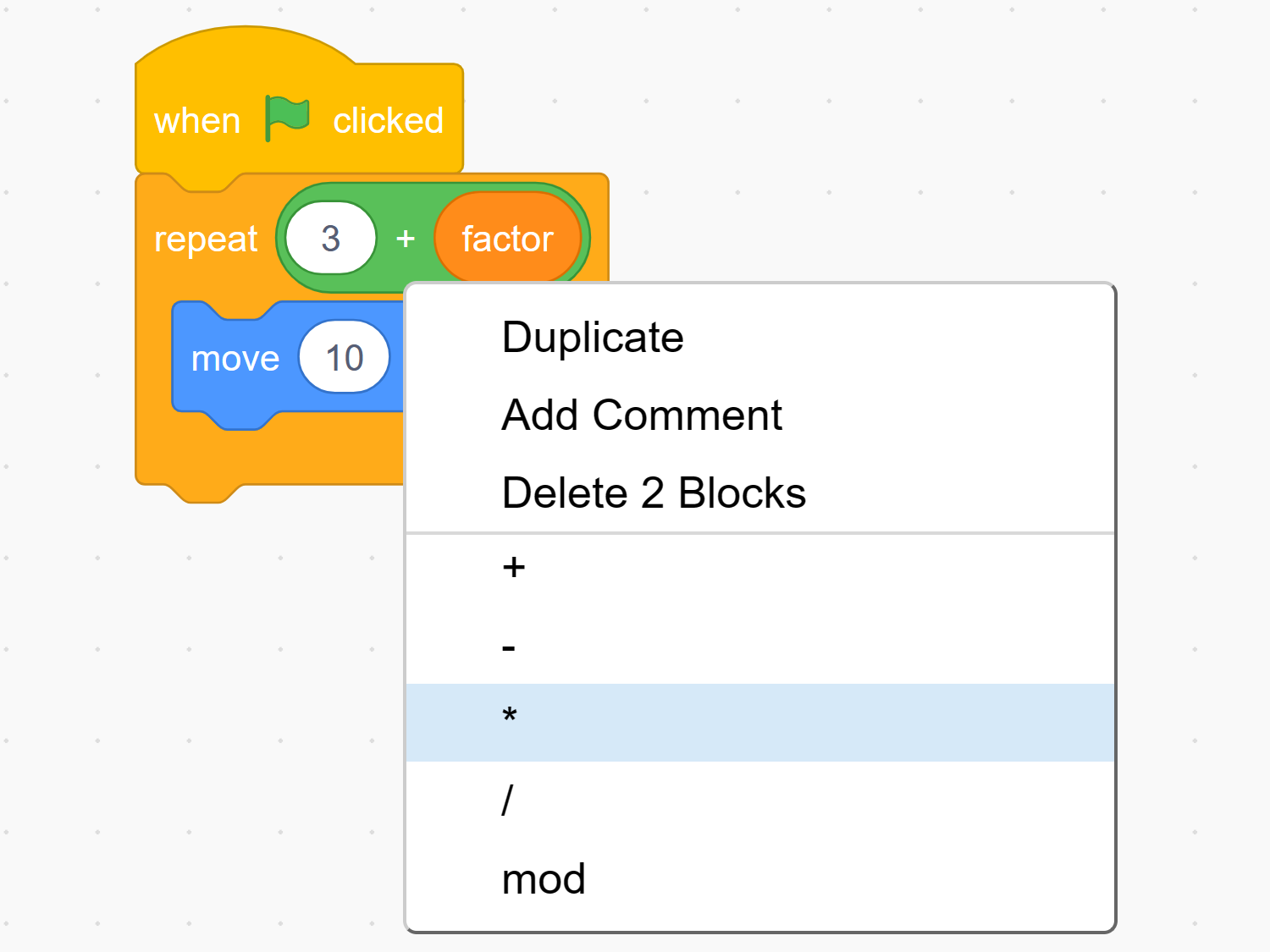 Zmiana bloków
⭐
block-switching
Kliknij prawym przyciskiem myszy na blok, aby zamienić go na powiązany blok.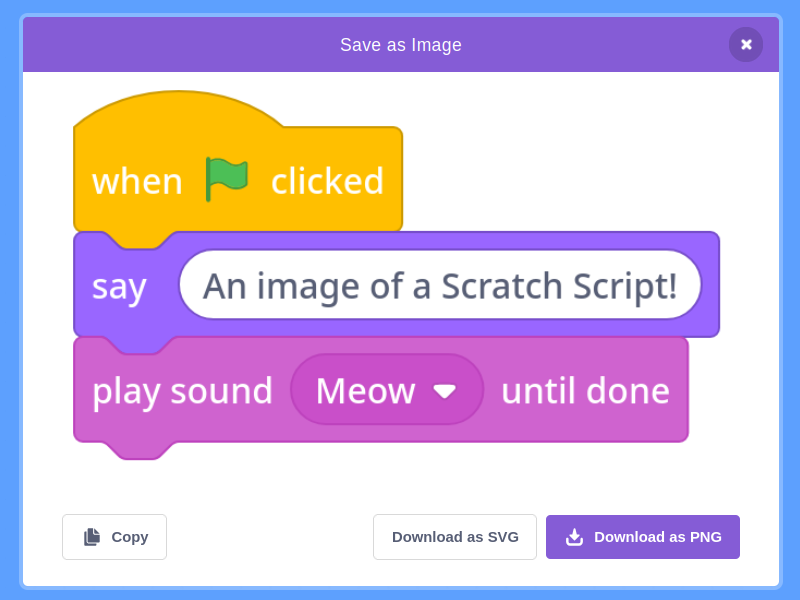 Zapisz bloki jako obraz
blocks2image
Right click the code area to export blocks as SVG/PNG images.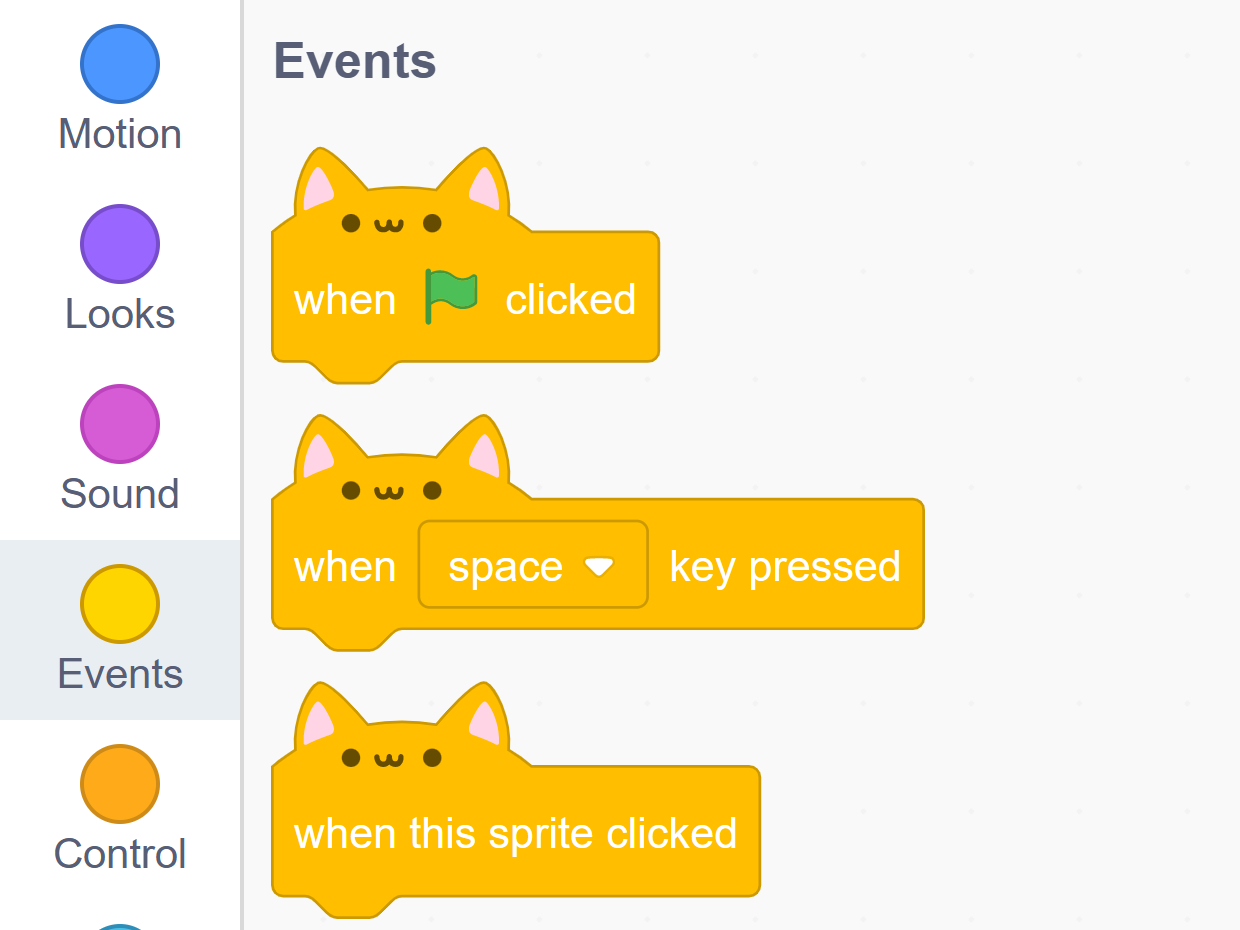 Bloki Kota
cat-blocks
Przywraca do edytora kocie początkowe bloki z prima aprilis 2020.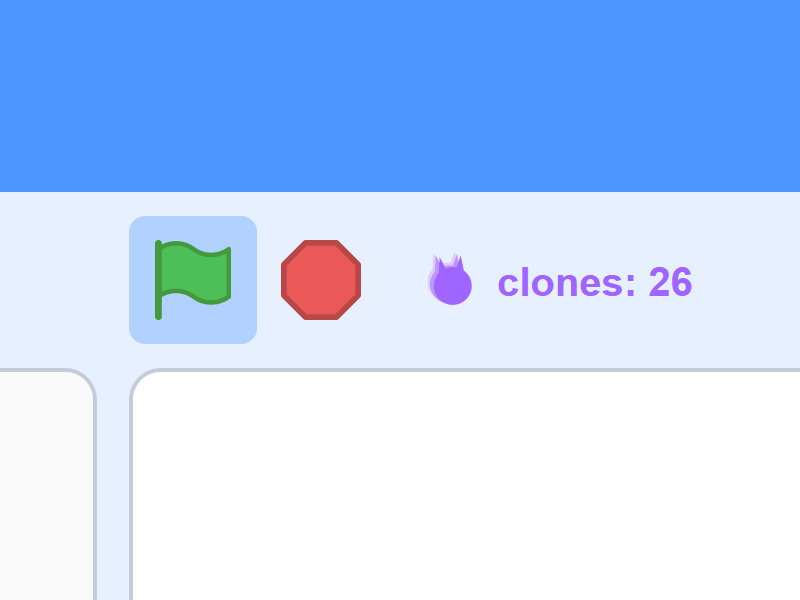 Licznik klonów
⭐
clones
Adds a counter above the stage in the editor which shows the total amount of clones.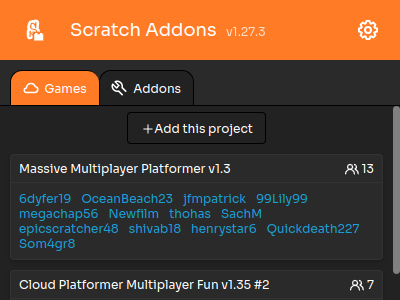 Gry w chmurze
⭐
cloud-games
Available when clicking the Scratch Addons icon. Shows you how many Scratchers are currently on multiplayer projects, and their usernames.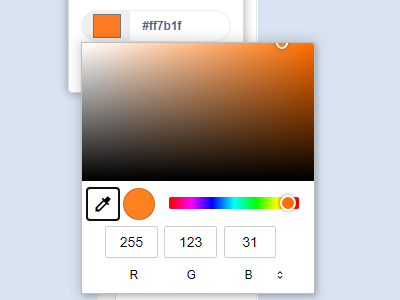 Wybieracz koloru hex
⭐
color-picker
Dodaje opcję koloru hex do wybieraczy kolorów.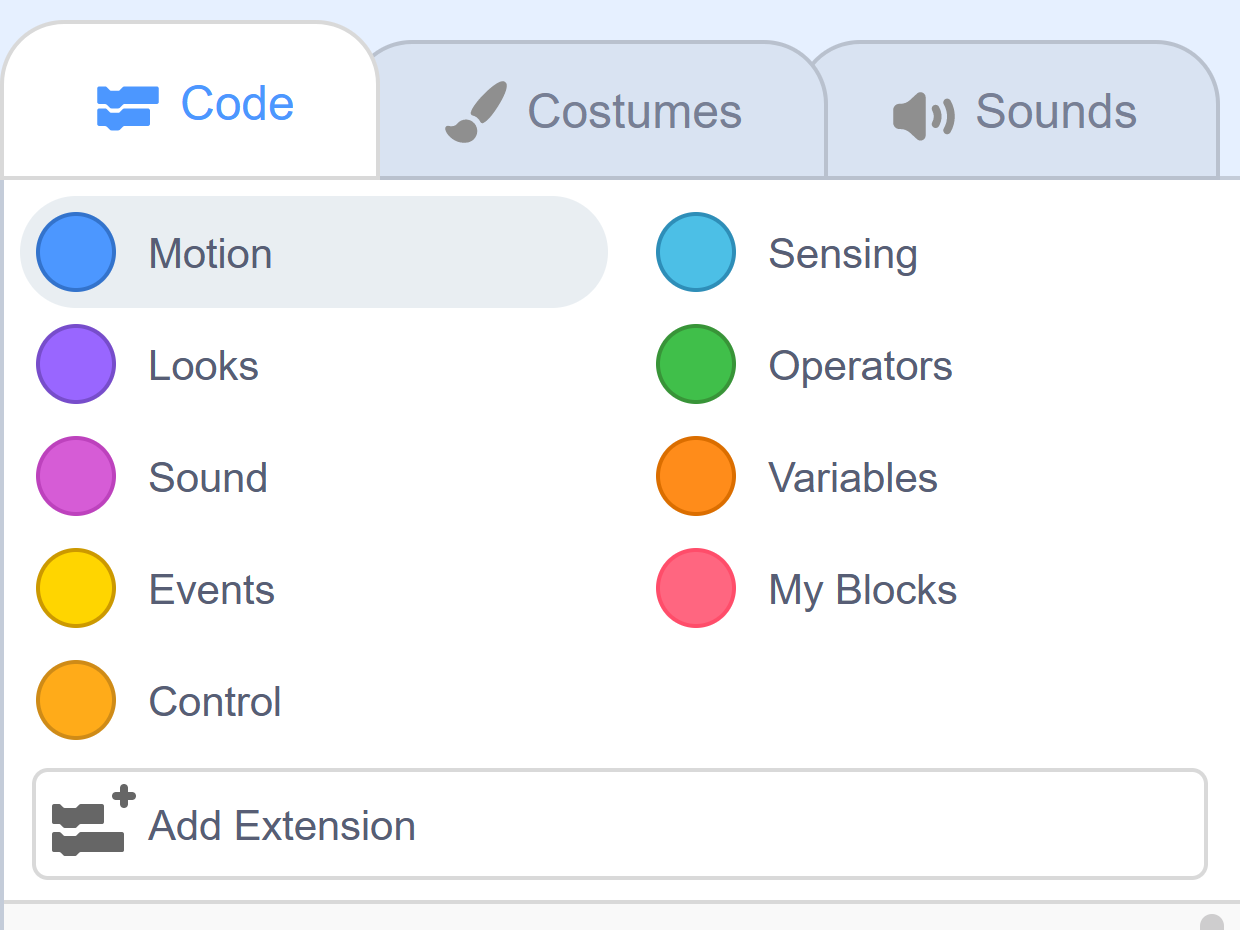 Dwu-kolumnowe menu kategorii
columns
Splits the block category menu into two columns and moves it to the top of the block palette, like in Scratch 2.0.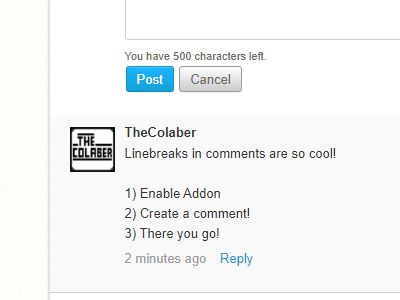 Nowe linie w komentarzach
comments-linebreaks
Pokazuje nowe linie (przyciskanie enter) w komentarzach.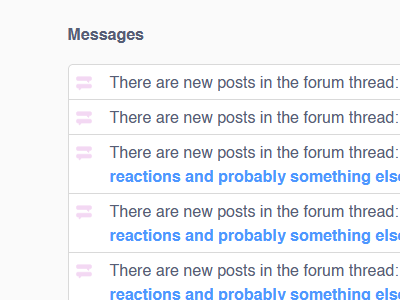 Kompaktowe wiadomości
compact-messages
Sprawia, że strona wiadomości Scratcha jest bardziej kompaktowa i łatwiejsza do odczytania.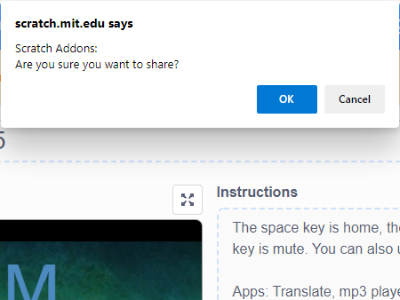 Confirmations
⭐
confirm-actions
Asks if you're sure when committing actions under your Scratch account, such as sharing projects.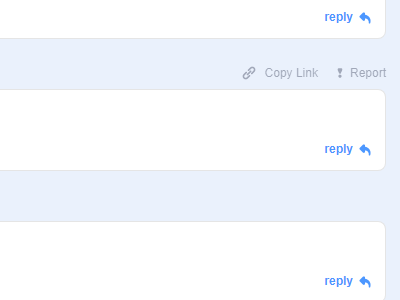 Kopiuj link do przycisku komentarza
⭐
copy-message-link
Adds a "Copy Link" button to all comments on the website, next to the "Report" button.
Ctrl+Klik, aby uruchomić skrypty
ctrl-click-run-scripts
Only run scripts on click if also holding the Ctrl key.
Ctrl+Enter to post
ctrl-enter-post
Automatically posts the comment or forum post on Ctrl+Enter.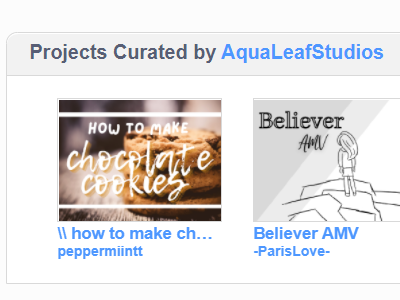 Front page curator link
curator-link
Makes the username of the front page curator a clickable link to their profile.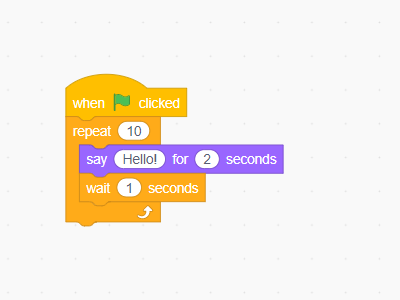 Customizable block shape
custom-block-shape
Adjust the padding, corner radius, and notch height of blocks.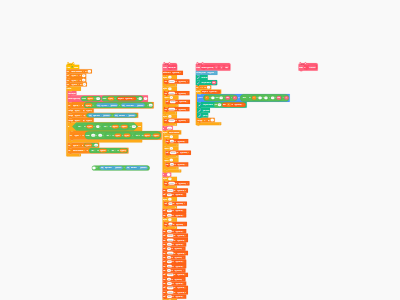 Customizable code area zoom
custom-zoom
Choose custom settings for the minimum, maximum, speed, and start size of the zoom of scripts in the code area, and autohide the controls.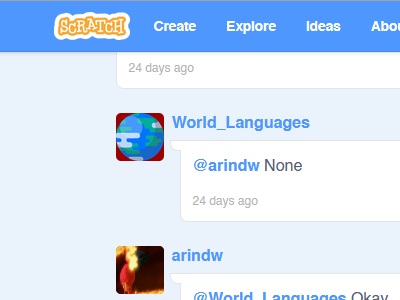 Customizable profile picture border
customize-avatar-border
Pozwala ukryć lub zmienić kontur wokół zdjęć profilowych w komentarzach do projektów i studia.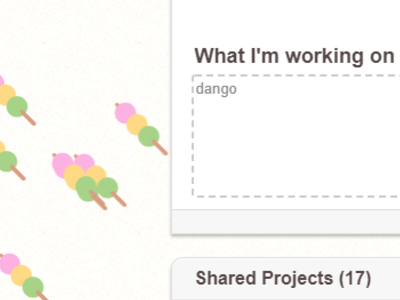 Deszcz Dango na profilach (prima aprilis)
🥚
dango-rain
Użytkownicy, którzy w swojej sekcji "O mnie" zamieścili słowo "dango", będą mieli emotikony dango po bokach profilu.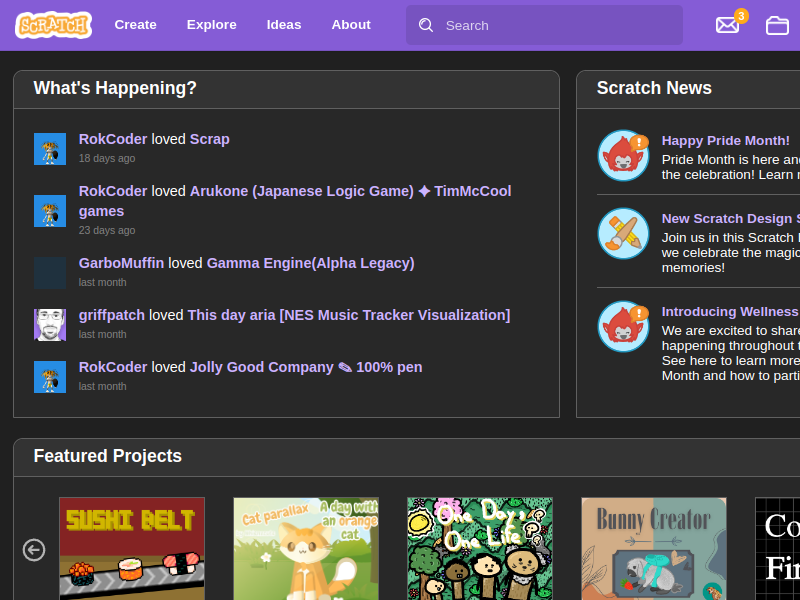 Tryb ciemny strony
dark-www
Ciemny motyw dla strony Scratcha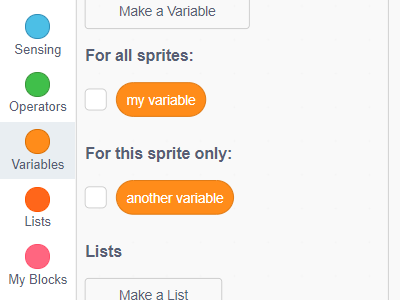 Kategorie typów danych
⭐
data-category-tweaks-v2
Provides tweaks for the Data ("Variables") block category.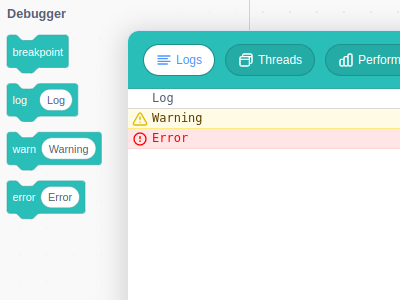 Debuger
debugger
Adds a new "debugger" block category and a "logs" window to the editor. The "log", "warn" and "error" blocks will print the specified message into the logs window. The "breakpoint" block will pause the project when executed.
Customizable default project
default-project
Change the default project from the Scratch Cat to any existing project.
Wyłącz automatyczne zapisywanie
disable-auto-save
wyłącza opcje automatycznego zapisywania podczas tworzenia projektu
Do not shift pasted items
disable-paste-offset
Paste copied items at their original position instead of shifted slightly in the costume editor.
Non-draggable sprites in editor
disable-stage-drag-select
Removes the ability to drag sprites around on the stage in the editor, except those explicitly set as draggable.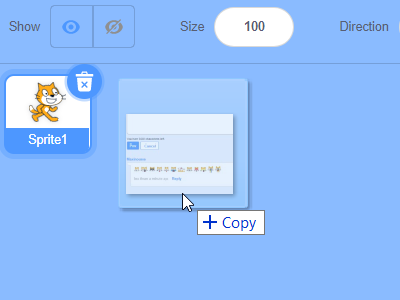 File drag and drop
⭐
drag-drop
Lets you drag images and sounds from your file manager into the sprite pane or costume/sound list. You can also drag text files into lists or "ask and wait" question inputs.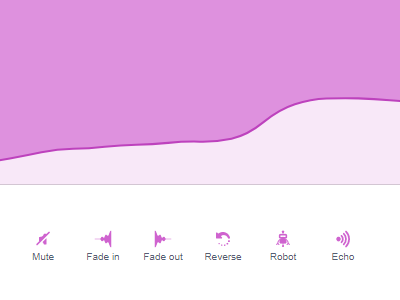 Przycisk efektu echa
echo-effect
Przywraca przycisk Echo w edytorze dźwięku.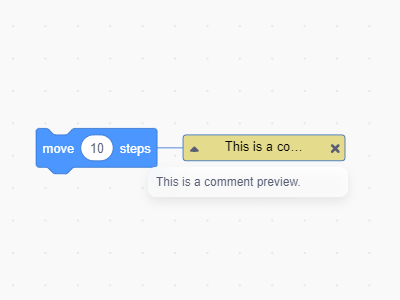 Editor comment previews
editor-comment-previews
Allows you to preview the contents of comments by hovering over collapsed comments and blocks. You can use this to view comments that are off-screen, identify a loop block from the bottom by its preview, fit many long comments in a small space, and more.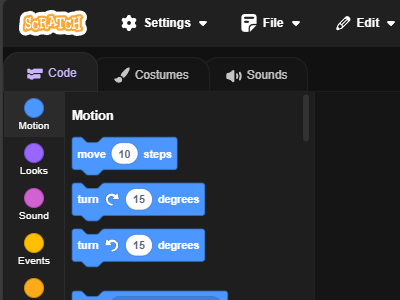 Ciemny tryb edytora i konfigurowalne kolory
editor-dark-mode
Dostosuj kolory używane przez edytor projektów. Dostępnych jest wiele ciemnych motywów różnych autorów. Jeśli nie potrzebujesz trybu ciemnego, ale chcesz zmienić domyślne kolory, możesz wybrać ustawienie "domyślne kolory Scratcha" i dostosować je.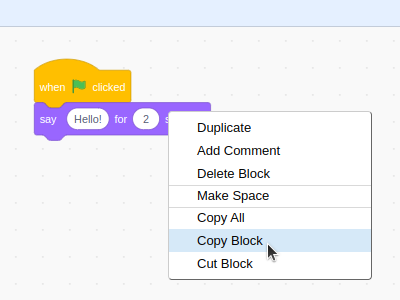 Narzędzia Developerskie
⭐
editor-devtools
Adds a find box and new menu options to the editor: copy/paste blocks, better clean up, go to custom block definition, and more!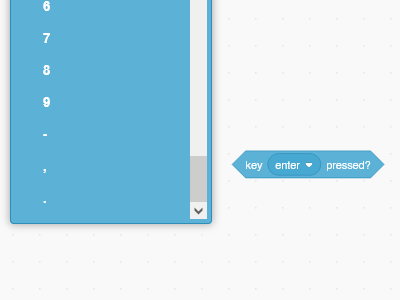 Extra key support
editor-extra-keys
Adds more keys to the "key () pressed?" and "when () key pressed" block dropdowns, such as enter, dot, comma, and more.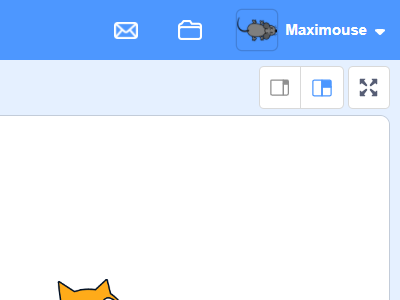 Wiadomości w edytorze
⭐
editor-messages
Displays your message count in the editor menu bar.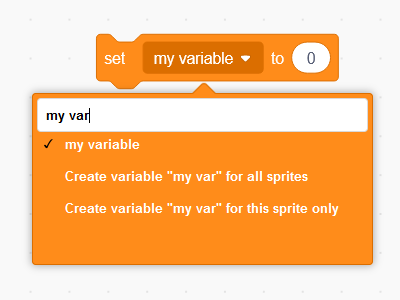 Przeszukiwalne rozwijane listy
⭐
editor-searchable-dropdowns
Allows you to search block dropdowns.
Efekty dźwiękowe edytora
editor-sounds
Plays sound effects when you connect or delete blocks.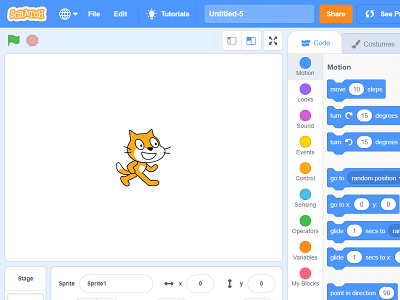 Wyświetl scenę po lewej stronie
editor-stage-left
Przesuwa scenę na lewą stronę edytora.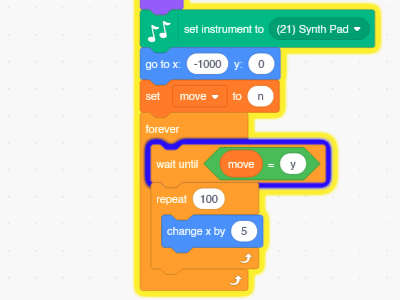 Running block border
editor-stepping
Adds a colored highlight to the blocks that are currently being executed in a project.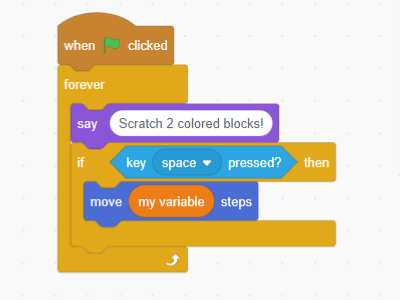 Niestandardowe kolory bloków
editor-theme3
Edytuj kolory bloków dla każdej kategorii w edytorze.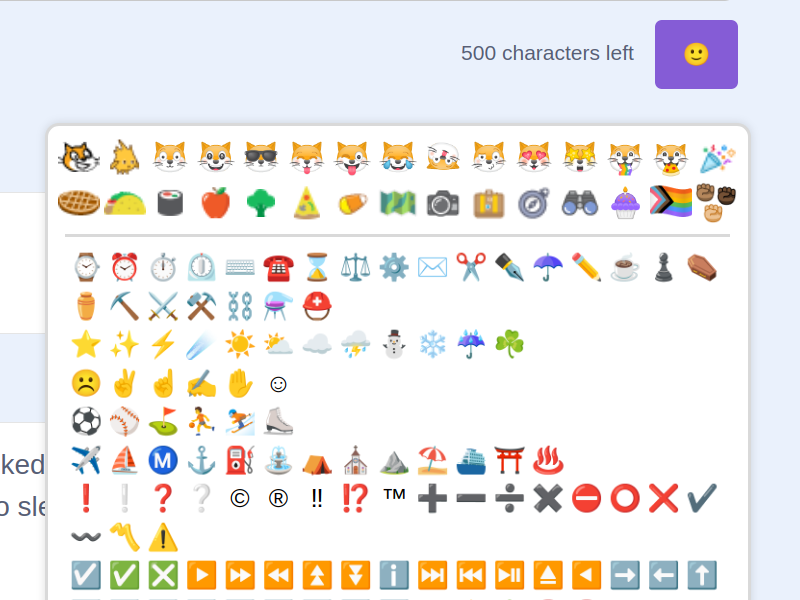 Emoji picker for comments
emoji-picker
Adds a button to insert emojis to comments on the website.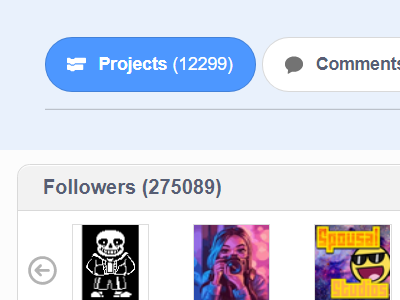 Pokaż dokładną liczbę
⭐
exact-count
Pokazuje dokładną liczbę informacji o użytkowniku i studiu. Używa ScratchDB do informacji na forach.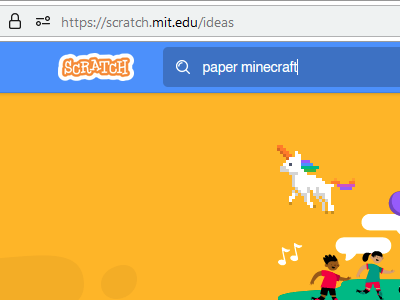 Rozwijany pasek wyszukiwania
expanding-search-bar
Makes the search bar in the navigation bar wider when it's focused.
Lepszy edytor komentarzy
⭐
fix-editor-comments
Makes numerous changes to comments in the Scratch editor: fixes a bug where comments attached to blocks don't save their positions correctly after dragging, adds a scroll bar on comments where text is clipped, and allows you to edit standalone comments by clicking directly where you want to start typing.
Nie uruchamiaj automatycznie zduplikowanych bloków
⭐
fix-pasted-scripts
Fixes a bug in the Scratch editor, where duplicating a block and attaching it to a script causes the script to run.
Napraw zepsute przesyłanie plików SVG
fix-uploaded-svgs
Naprawia błąd w Edytorze Scratcha edytor zawodzi dokładnie przesłać pliki SVG stworzone z niektórymi edytorami zdjęć np. Affinity Designer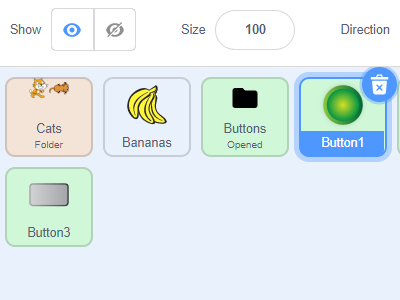 foldery duszków
⭐
folders
Adds folders to the sprite pane, as well as costume and sound lists. To create a folder, right click any sprite and click "create folder". Click a folder to open or close it. Right click a sprite to see what folders you can move it to, or alternatively drag and drop it into an open folder.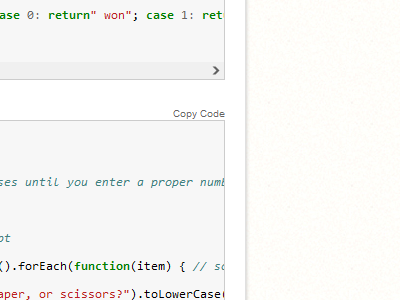 Copy code button on forums
forum-copy-code
Adds a "copy code" button above code boxes in forum posts that copies the contents into the clipboard.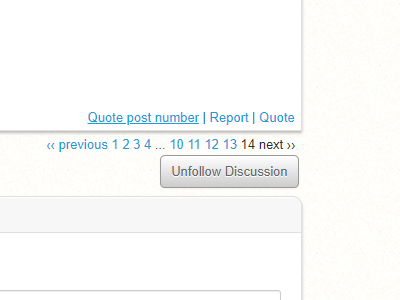 Quote post number
forum-id
Click the "quote post number" button to include a link to the post in your reply.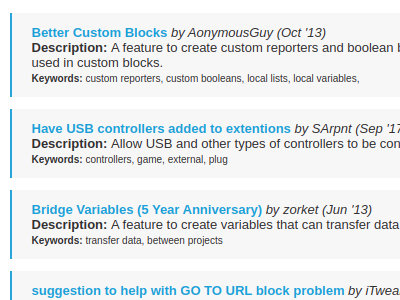 Customizable quotes and code blocks on forums
forum-quote-code-beautifier
Pokazuje ładniejszy kod i bloki cytatów na forach.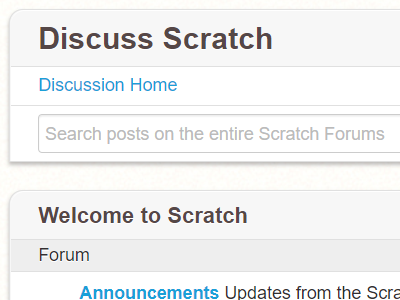 Szukaj na forum
forum-search
Adds a post search bar to the forums. Uses ScratchDB for information.
Lokalna strefa czasowa na forum
forum-time-zones
Uses your local time zone for displaying post dates and times on the forums.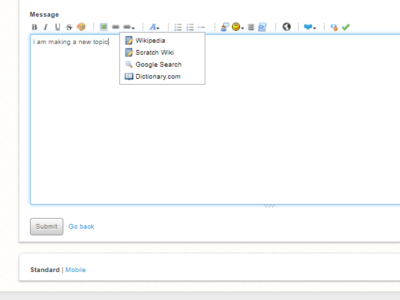 More forum toolbar buttons
forum-toolbar
Adds buttons in the forum editing toolbar to insert BBCode tags, such as [center] or [color].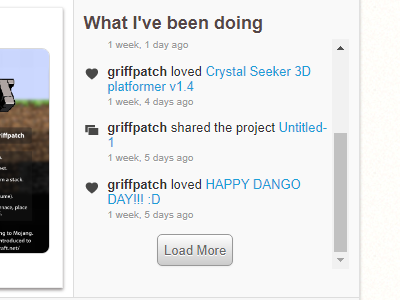 Full areas
⭐
full-signature
Shows the full content of areas with limited height, such as user signatures on the forums and What I've been doing on profiles, by making them resizable or scrollable.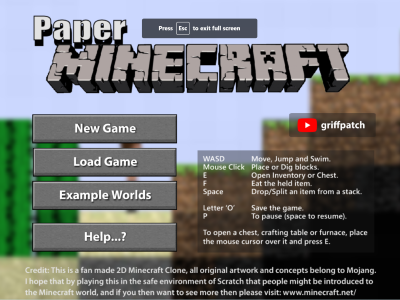 Ulepszony pełny ekran
fullscreen
Naprawia niektóre niepożądane efekty w trybie pełnoekranowym odtwarzacza projektu, otwiera go w trybie pełnoekranowym przeglądarki i ukrywa pasek z zieloną flagą.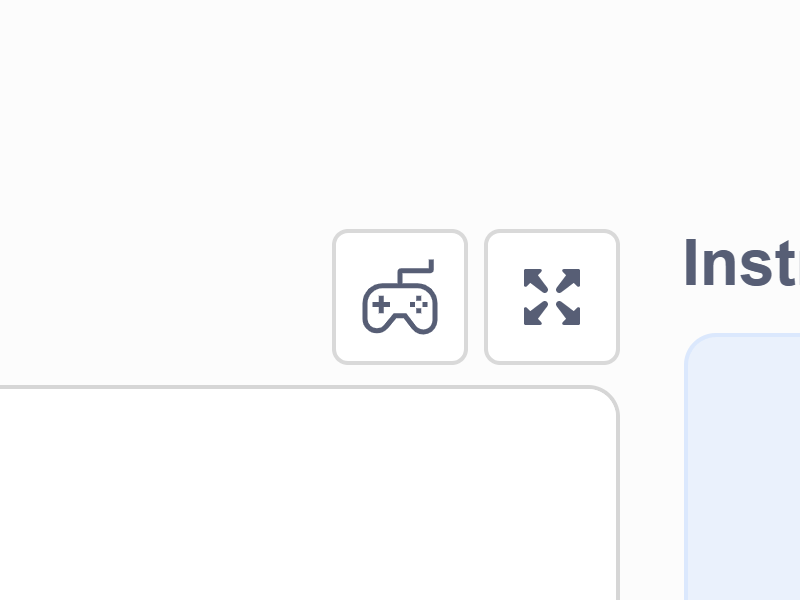 Wsparcie dla padów
gamepad
Interakcja z projektami za pomocą kontrolera/gamepada używając USB lub Bluetooth.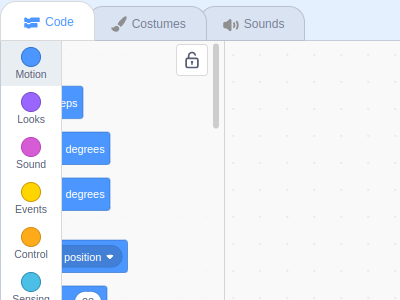 Auto-hiding block palette
⭐
hide-flyout
Ukrywa paletę bloków, jeśli nie jest najechana. Kliknij ikonę kłódki, aby tymczasowo zablokować ją na miejscu. Możesz też użyć trybu "kliknięcie kategorii".
Ukryj "nową zmienną"
hide-new-variables
Do not automatically create monitors for newly created variables or lists.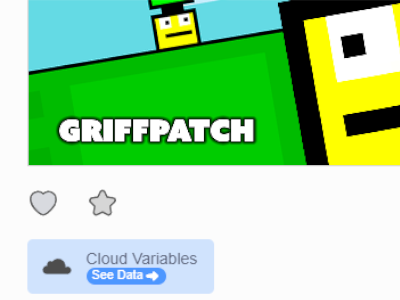 Ukrywa statystyki projektów
hide-project-stats
Pozwala ukryć liczniki polubień, pokochań, remiksów i wyświetleń na stronie głównej i stronach projektów.
Przesyłanie obrazów na forach
image-uploader
Adds a button to directly upload and insert images into forum posts.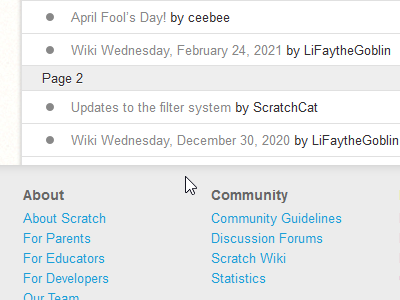 nieskończone przewijanie
infinite-scroll
Allow for scrolling on different parts of the site without having to click to "load more".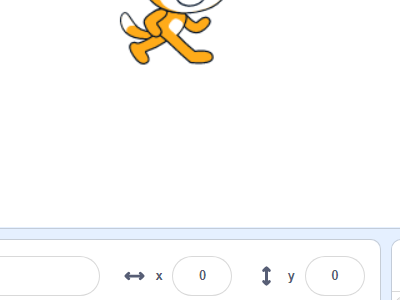 Customizable new sprite position
initialise-sprite-position
Change the default x/y position of new sprites.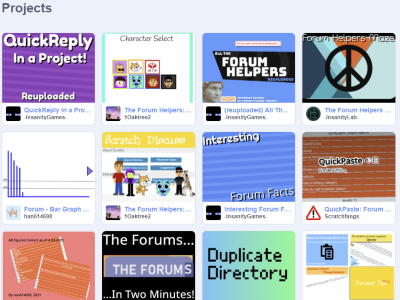 More items per row
items-per-row
Lets you change the number of items displayed in a single row in a grid of projects, studios, or users.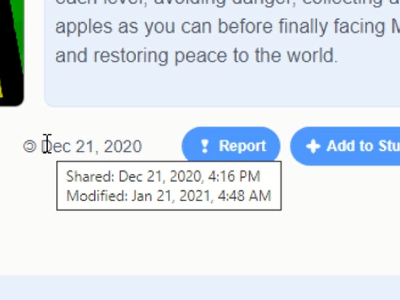 Shared/edited dates tooltip
last-edit-tooltip
Hover over a project's share date for information on when exactly it was shared and last edited.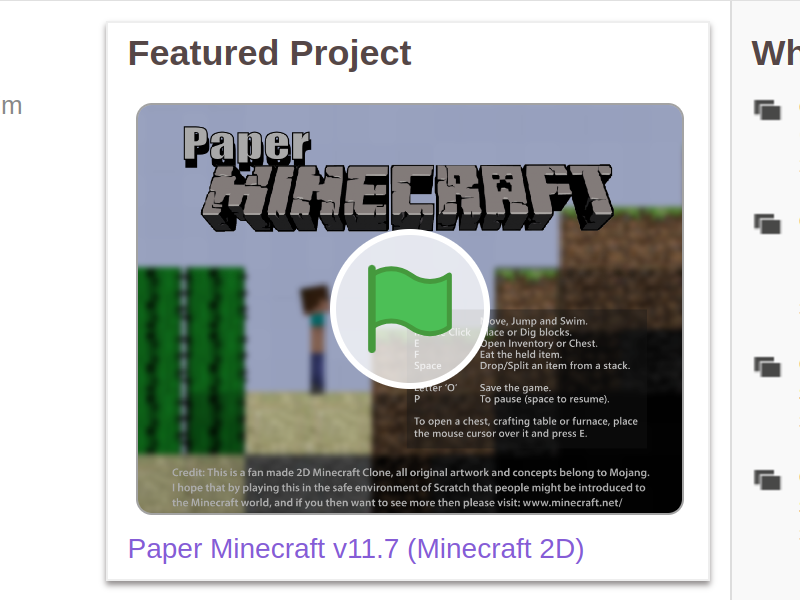 Działający polecany projekt
live-featured-project
Shows an interactive featured project, directly from the user's profile. Based on the implementation in Mega Scratch Userscript.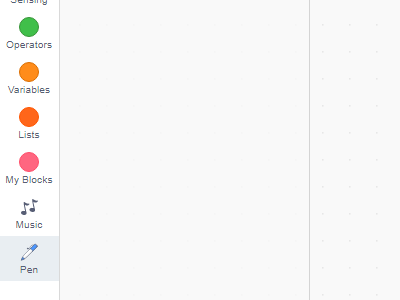 Automatically add extensions
load-extensions
Auto-shows music, pen, and other extensions in the block category menu in the editor.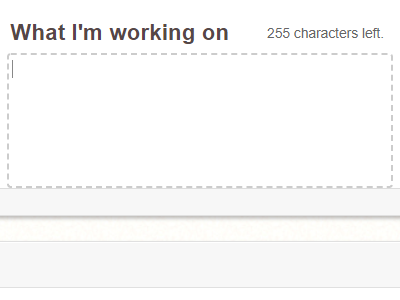 Większy limit znaków w "Na czym pracuję"
longer-wiwo
Pozwala ci napisać o 55 więcej znaków w "Na czym pracuję" w twoim profilu. Wszyscy na Scratch będą widzieć dodatkowe znaki.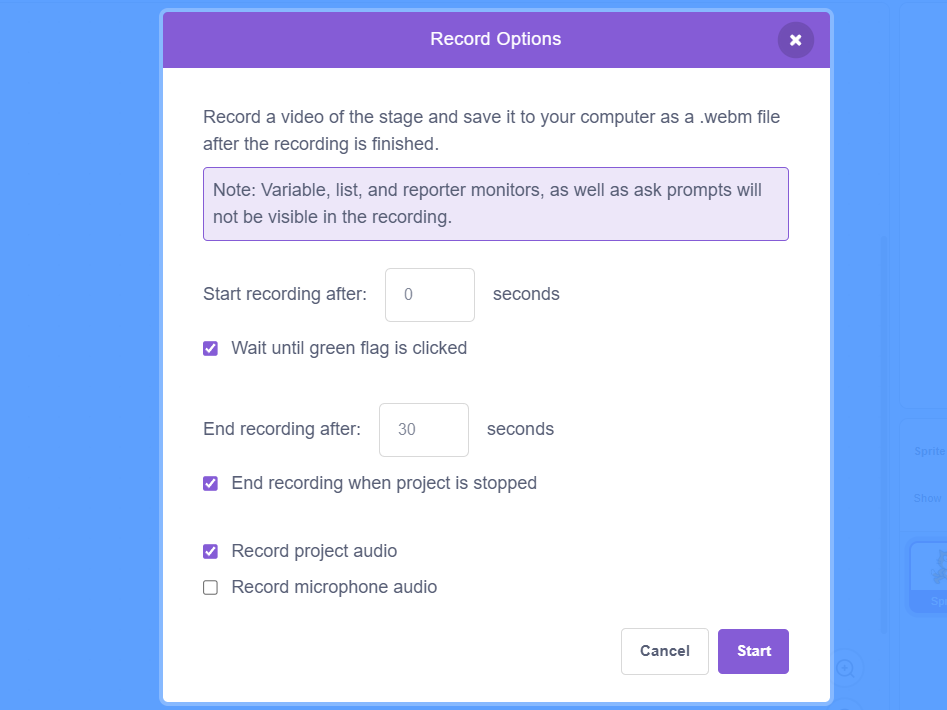 Project video recorder
⭐
mediarecorder
Adds a "start recording" button to the editor menu bar that allows you to record the project's stage.
Filtr wiadomości
message-filters
Lets you select filters for types of messages to hide or show on Scratch's messages page.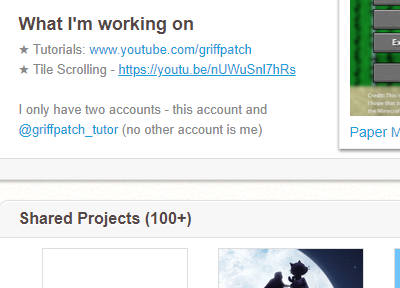 Więcej linków
more-links
Dodaje linki do adresów URL wychodzących poza scratch.mit.edu.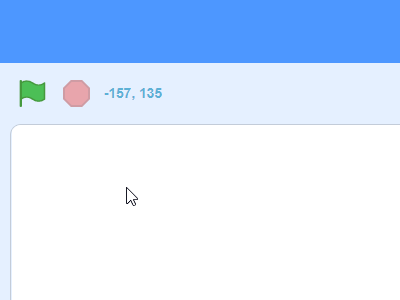 Pozycja kursora
⭐
mouse-pos
Wyświetla pozycję x/y twojej myszy nad sceną w edytorze.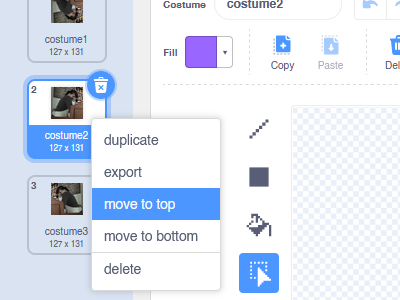 Move costume to top or bottom
move-to-top-bottom
Adds a right click context menu item to move a costume or a sound to the top or the bottom of the list. Previously part of the developer tools.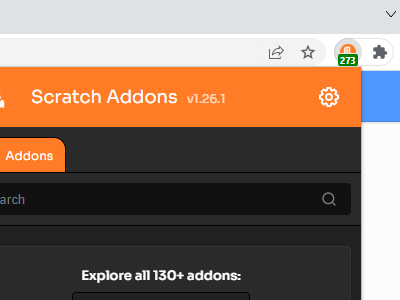 Message count on extension icon
⭐
msg-count-badge
Dodaje aktualną liczbę wiadomości do ikony Scratch Addons.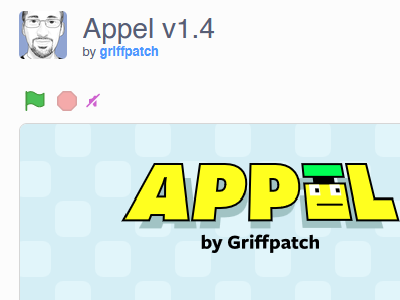 Muted project player mode
⭐
mute-project
Ctrl+Click zieloną flagę żeby wyciszyć/od-ciszyć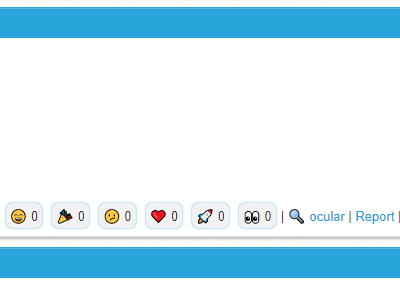 ocular integration
my-ocular
Shows ocular statuses and forum post reactions. Uses my-ocular.jeffalo.net to obtain data.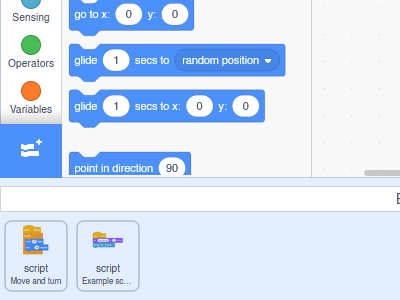 Name scripts before placing in backpack
name-backpack-items
Asks you to name scripts after you drag them into the backpack, instead of using the default name "code".
Do not automatically space overlapping scripts
no-script-bumping
Allows scripts to be moved and modified without causing overlapping scripts to move around.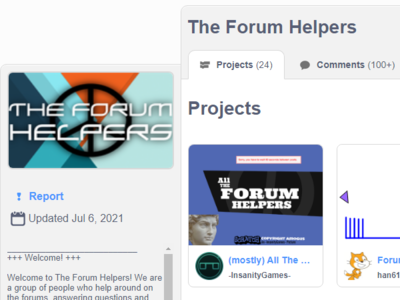 Stary wygląd studia
old-studio-layout
Reverts the layout of the studio page back to the one used before the studio update or the one previously available as part of the Scratch 2.0 → 3.0 addon.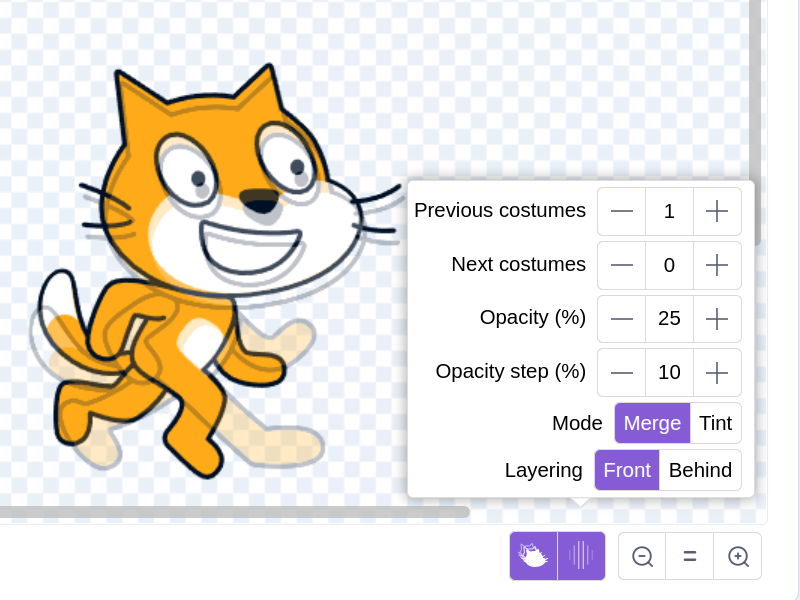 Onion skinning
⭐
onion-skinning
Shows transparent overlays of previous or next costumes when editing a costume. Controlled by buttons under the costume editor by the zoom buttons.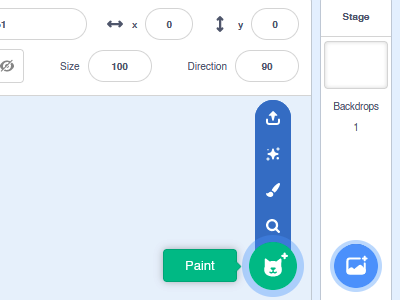 Paint costume by default
⭐
paint-by-default
Changes the default action of "Choose a Sprite/Costume/Backdrop/Sound" buttons, which open the library by default.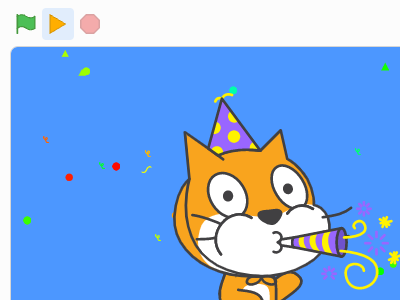 Przycisk pauzy
⭐
pause
Dodaje przycisk pauzy obok zielonej flagi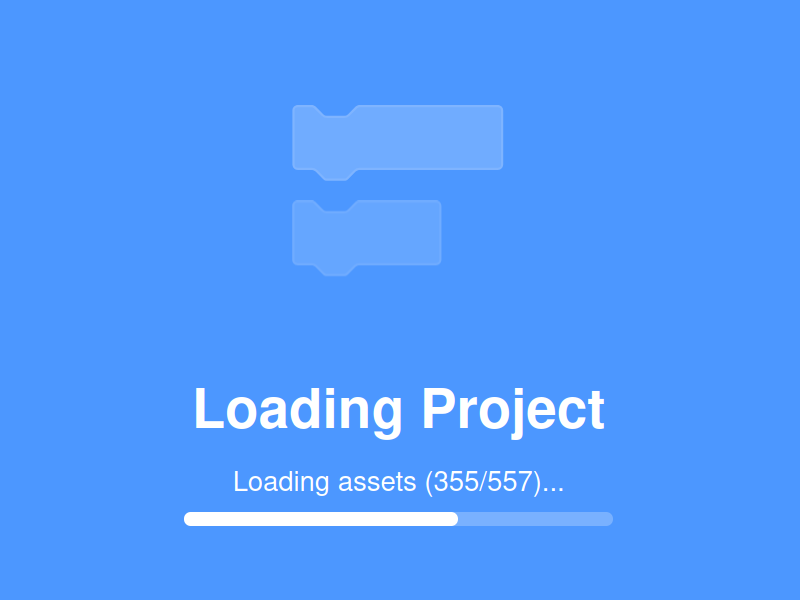 Pasek postępu projektu
⭐
progress-bar
Dodaje pasek postępu do wczytywania i zapisywania projektów.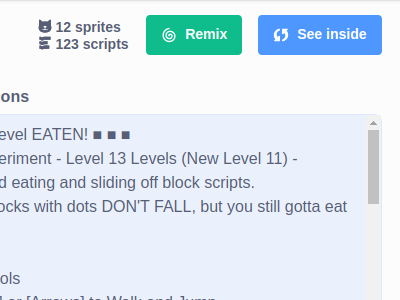 Liczba duszków i skryptów
project-info
Shows the number of sprites and scripts a project has next to the Remix button.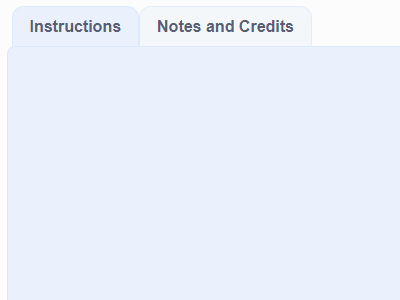 Project notes tabs
project-notes-tabs
Tworzy na stronie projektu zakładki dla sekcji "Instrukcje" i "Uwagi i podziękowania".
Redirect to standard forums
redirect-mobile-forums
Redirects you to the standard ("main") forums when you click a link to the mobile forums.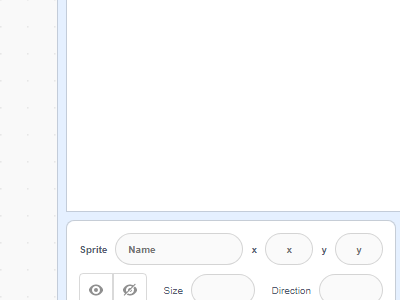 Usuń zaokrąglone krawędzie odtwarzacza
remove-curved-stage-border
Usuwa zaokrąglone krawędzie sceny, pozwala tobie spojrzeć w jej rogi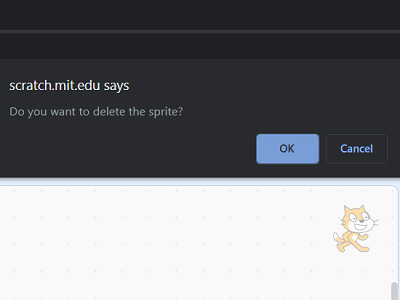 Sprite deletion confirmation
⭐
remove-sprite-confirm
Asks if you're sure when deleting a sprite inside a project.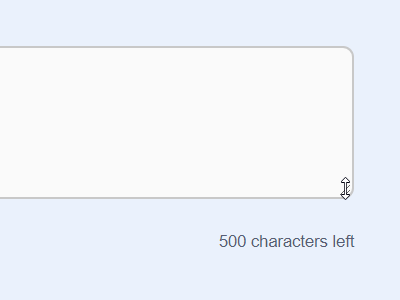 Możliwość zmiany rozmiaru wprowadzania komentarzy
⭐
resizable-comment-input
Umożliwia zmianę rozmiaru pola wprowadzania komentarzy w pionie na stronach stylizowanych na Scratch 3.0.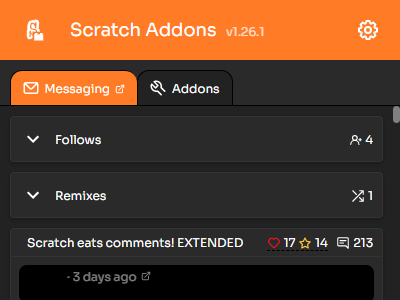 Wiadomości Scratch
⭐
scratch-messaging
Dostępny po kliknięciu na ikonę dodatków Scratcha. Ułatwia czytanie i odpowiadanie na wiadomości w Scratchu: grupuje wiadomości według projektów, pokazuje pełny tekst komentarza i kontekst, pozwala na bezpośrednie odpowiadanie na komentarze.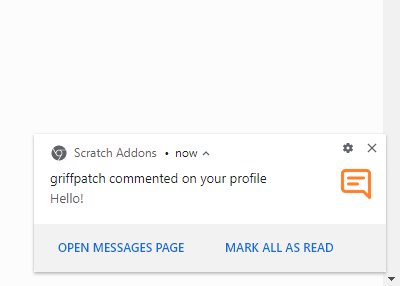 Powiadomienia Scratch
⭐
scratch-notifier
Powiadomienia o nowych wiadomościach na Scratchu. Kliknij powiadomienie, aby przejść bezpośrednio do wiadomości (komentarza, projektu itp.).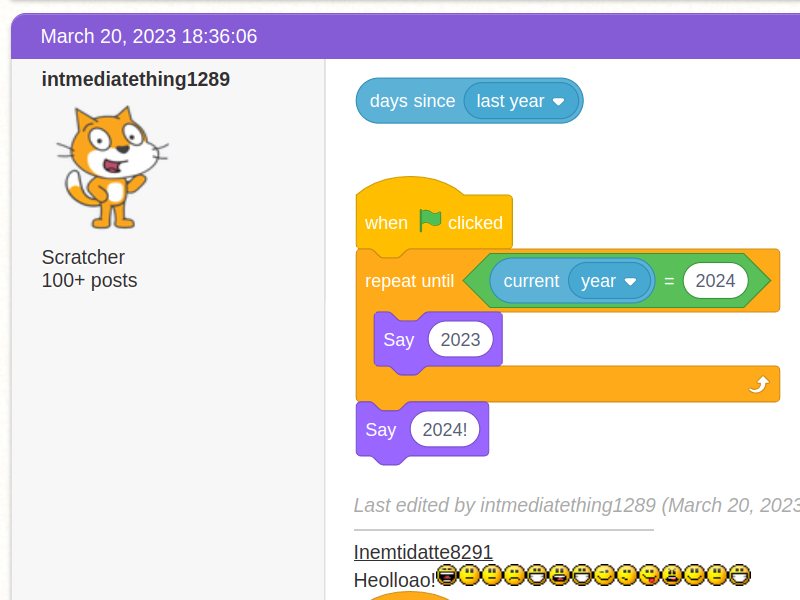 Bloki 3.0 Scratchblocks na forach
scratchblocks
Włącza nową wersję bloków na forach.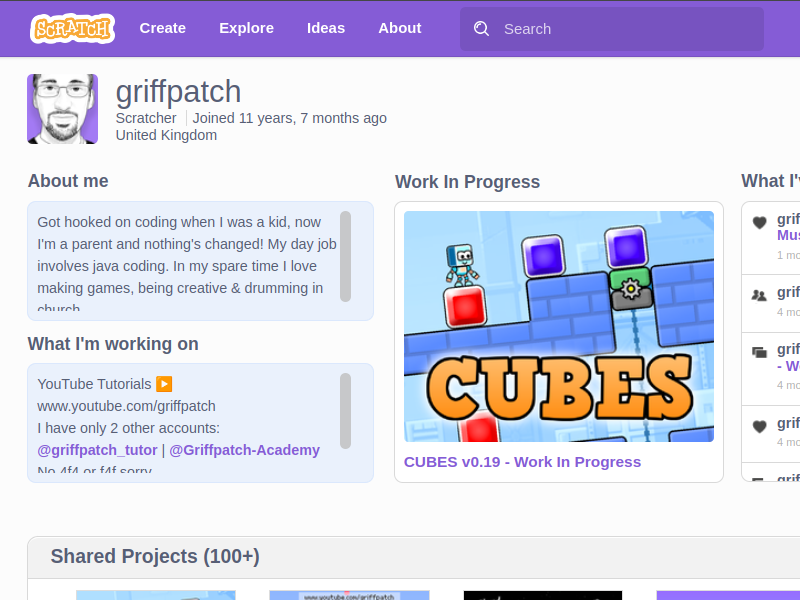 Scratch 2.0 → 3.0
⭐
scratchr2
Powoduje że strony w stylu Scratch 2.0 wyglądają jak te z Scratch 3.0.
Statystyki profili
scratchstats
Pokazuj statystyki z ScratchDB na profilach użytkowników
Search bar on My Stuff
search-my-stuff
Umożliwia przeszukiwanie projektów, studiów i śmietnika na stronie Moje rzeczy. Po prostu zacznij wpisywać tekst w dowolnym miejscu na stronie, aby rozpocząć wyszukiwanie. Po zakończeniu wyszukiwania można także użyć kombinacji klawiszy Ctrl+Enter, aby szybko otworzyć górny wynik wyszukiwania.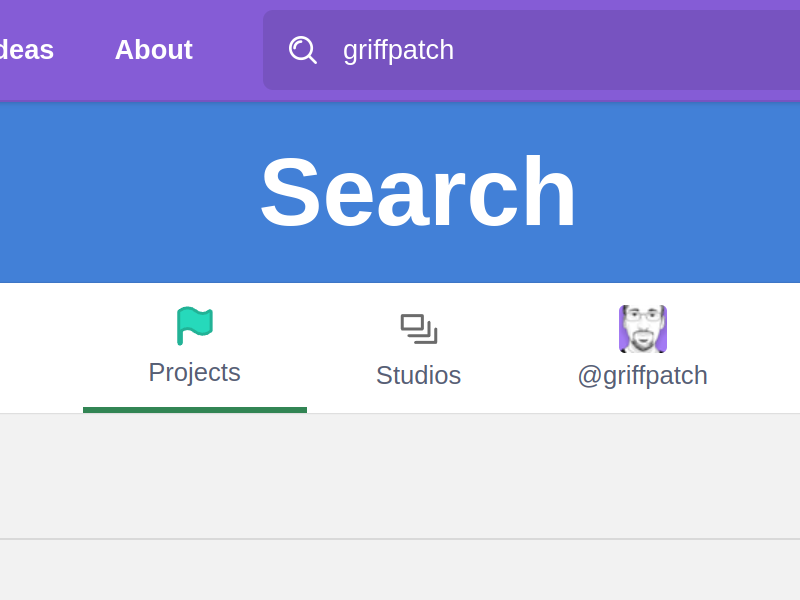 Szukaj profili
⭐
search-profile
Pozwala ci wejść na profil użytkownika kiedy wyszukasz jego nazwę użytkownika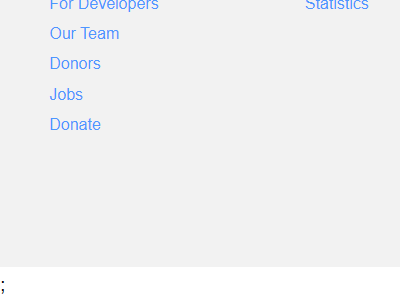 Błąd średnika
🥚
semicolon
Adds the semicolon glitch back to Scratch.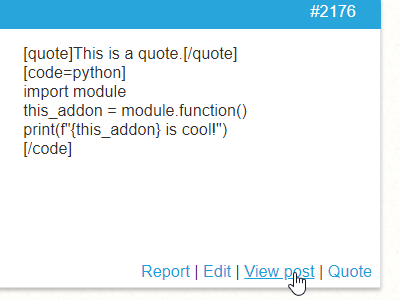 BBCode source button
show-bbcode
Dodaje przycisk do forów, który pokazuje źródło BBCode postu.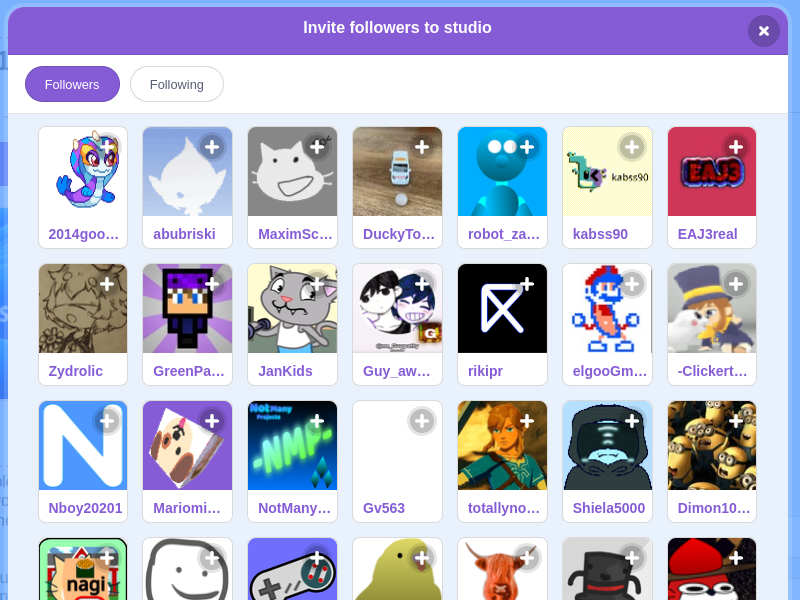 Browse followers button in studios
studio-followers
Adds a button at the top of the "curators" tab in studios you manage, that lists your followers and followed users and lets you invite a shown user with a single click.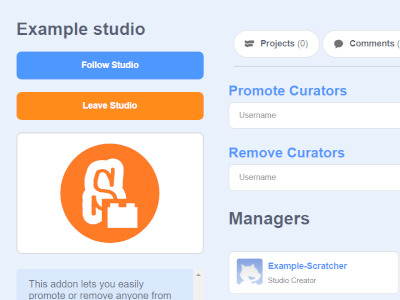 Studio tools
⭐
studio-tools
Lets managers easily promote curators to managers or remove anyone from a studio on the "curators" tab, and adds the ability to leave a studio using a button under "Follow Studio".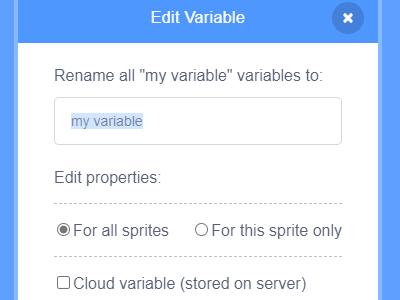 Switch variables between "For all sprites" and "For this sprite only"
swap-local-global
Adds more options when renaming an existing variable or list: allows changing between "For all sprites" and "For this sprite only" and whether variables are stored in the cloud. Also adds a new option when right clicking a variable/list to quickly change its scope.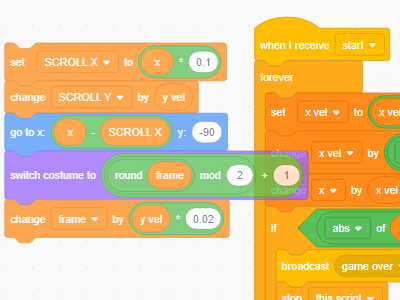 Przezroczystość bloku
transparent-orphans
Dostosuj przezroczystość bloków w edytorze, korzystając z osobnych opcji dla bloków osieroconych (bez grzybka u góry) i bloków przeciąganych.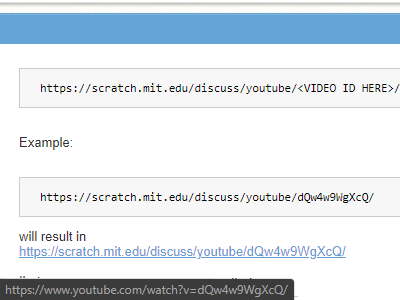 Fora z prawdziwymi linkami do YouTube
true-youtube-links
Zastępuje linki do osadzonej witryny prawdziwymi linkami do YouTube.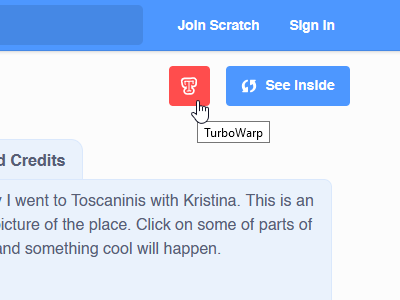 Przycisk TurboWarp
turbowarp-player
Dodaje przycisk na stronach projektu do odtwarzania projektu w TurboWarp.org, obok przycisku remixu.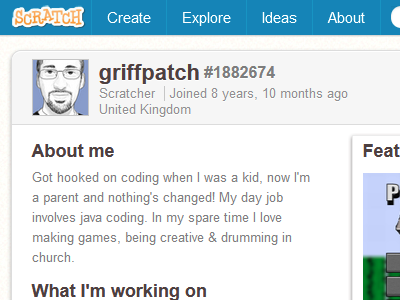 Pokaż ID użytkownika
user-id
Dodaje ID użytkownika obok nazwy użytkownika na górze strony profilu.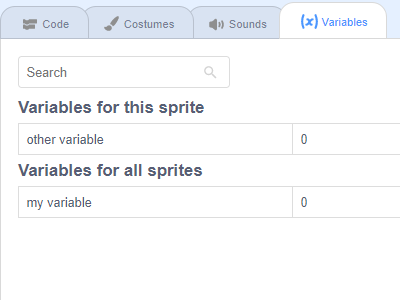 Menedżer zmiennych
variable-manager
Dodaje zakładkę obok "dźwięków" w edytorze żeby łatwo aktualizować zmienne i listy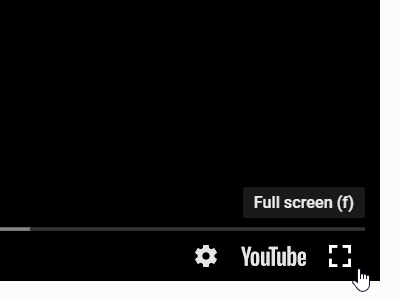 Pełny ekran YouTube
youtube-fullscreen
Enables the full screen button in Scratch's YouTube video player.