Les addons
Cette page reprend tous les addons présents dans Scratch Addons.
Cette page est incomplète, et nous avons besoin de votre aide pour ajouter des images. En savoir plus ici.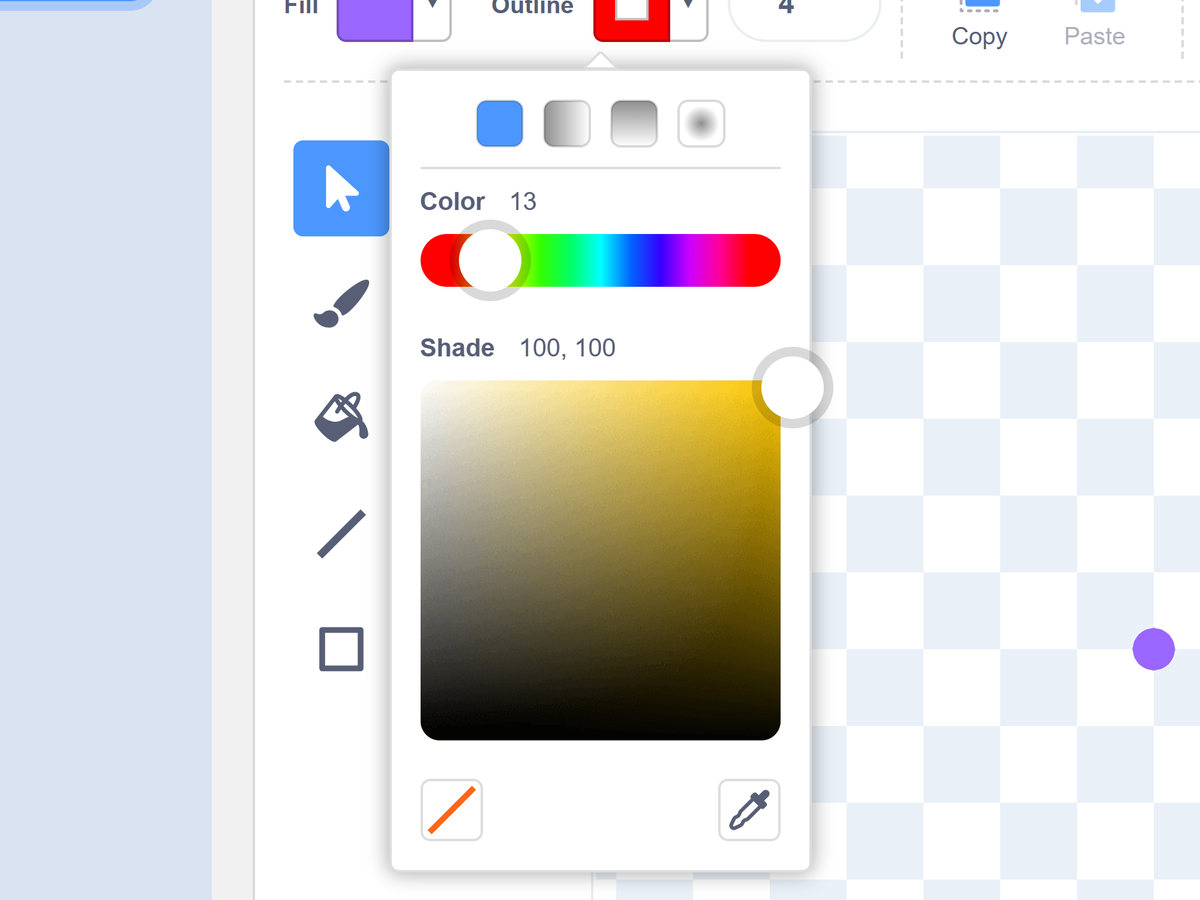 Sélecteur de couleurs 2D
2d-color-picker
Replaces saturation and brightness sliders in the costume editor with a 2D color picker. Hold Shift while dragging the cursor to change the values on a single axis.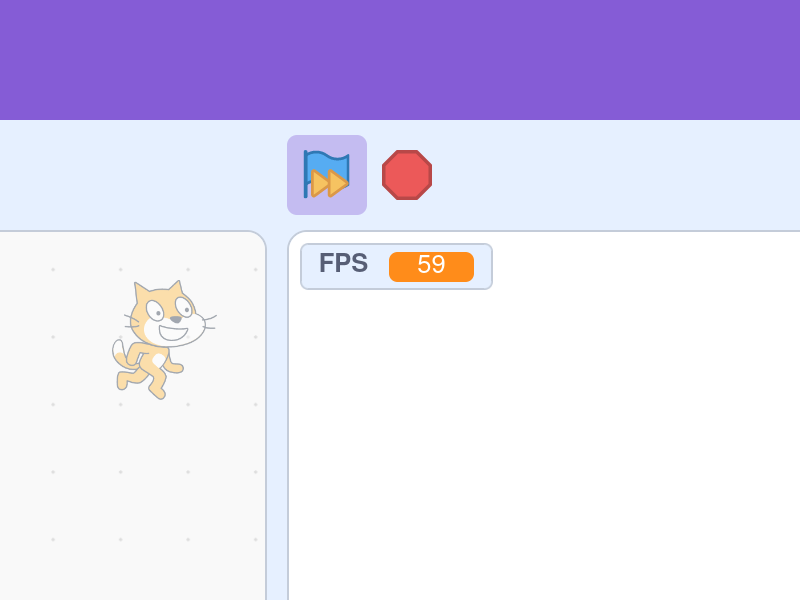 Mode lecture de projet en 60FPS
⭐
60fps
Alt + Clic sur le drapeau vert pour activer le mode 60FPS.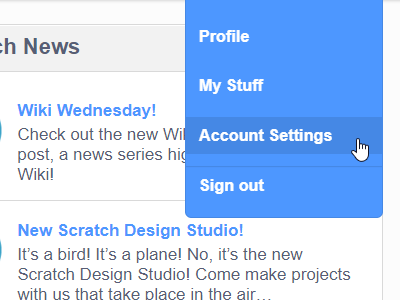 Capitalized Account Settings
🥚
account-settings-capitalize
Change "Paramètres du compte" dans le menu du compte en "Paramètres du Compte".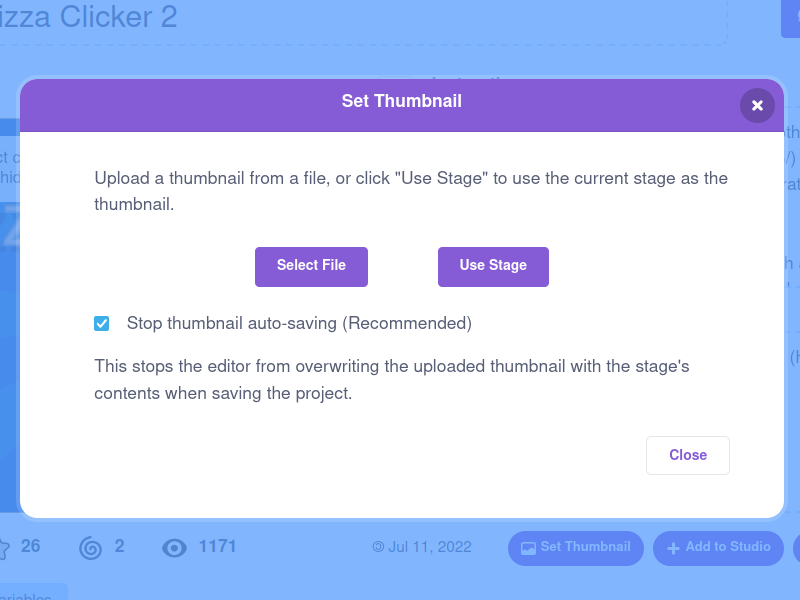 Sélecteur de miniature
⭐
animated-thumb
Adds a button to the bottom-right of the project page to set the thumbnail of your project to any image (including gifs).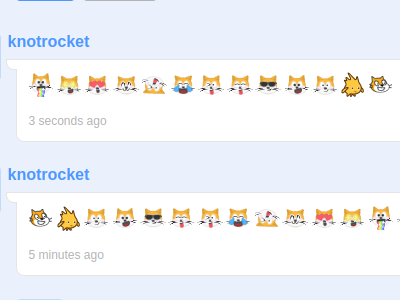 Meilleurs emojis
better-emojis
Replaces the emojis in comments on the website with improved vector designs.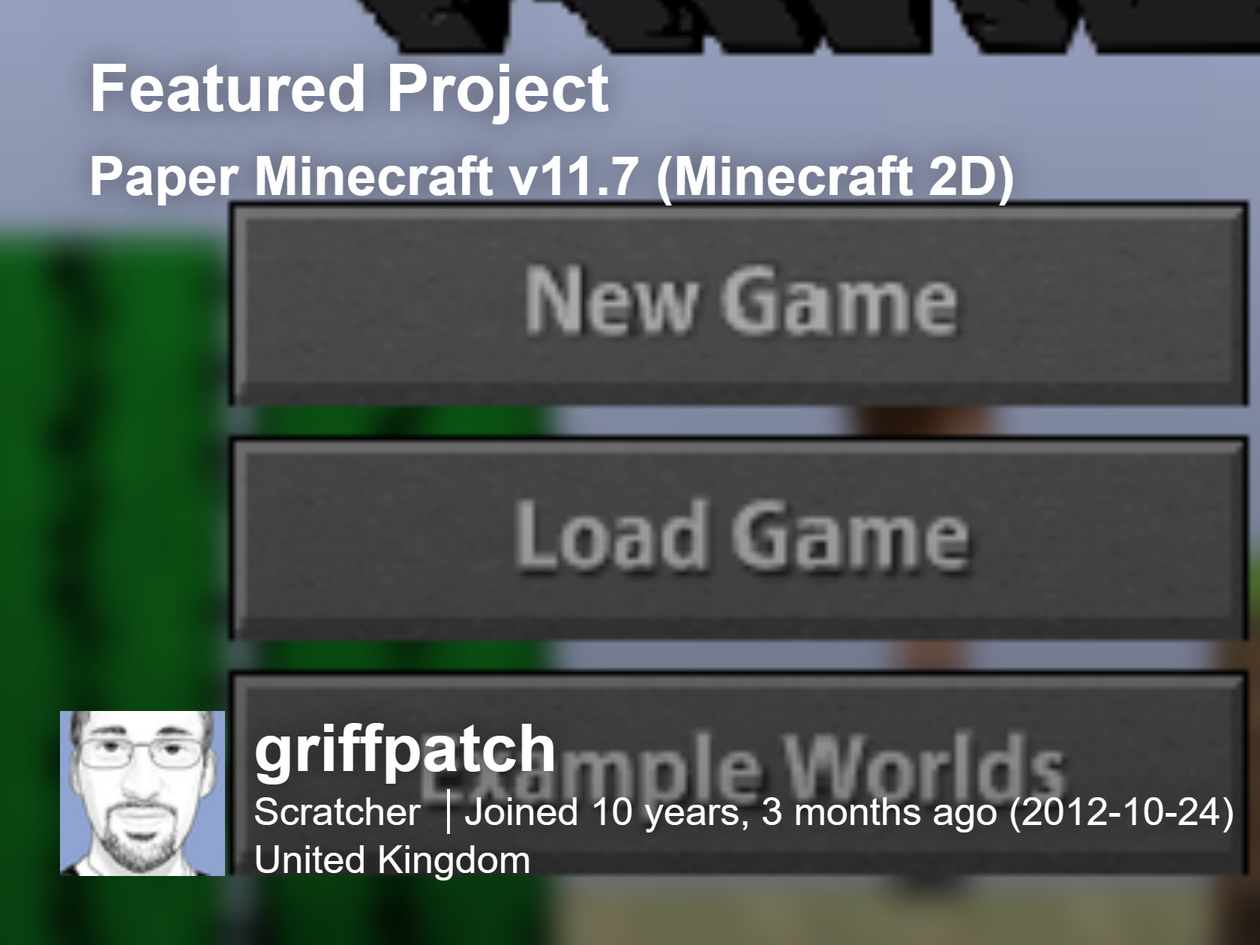 Bannière de page de profil
better-featured-project
Transforme le projet présenté sur n'importe quel profil d'utilisateur en une jolie bannière.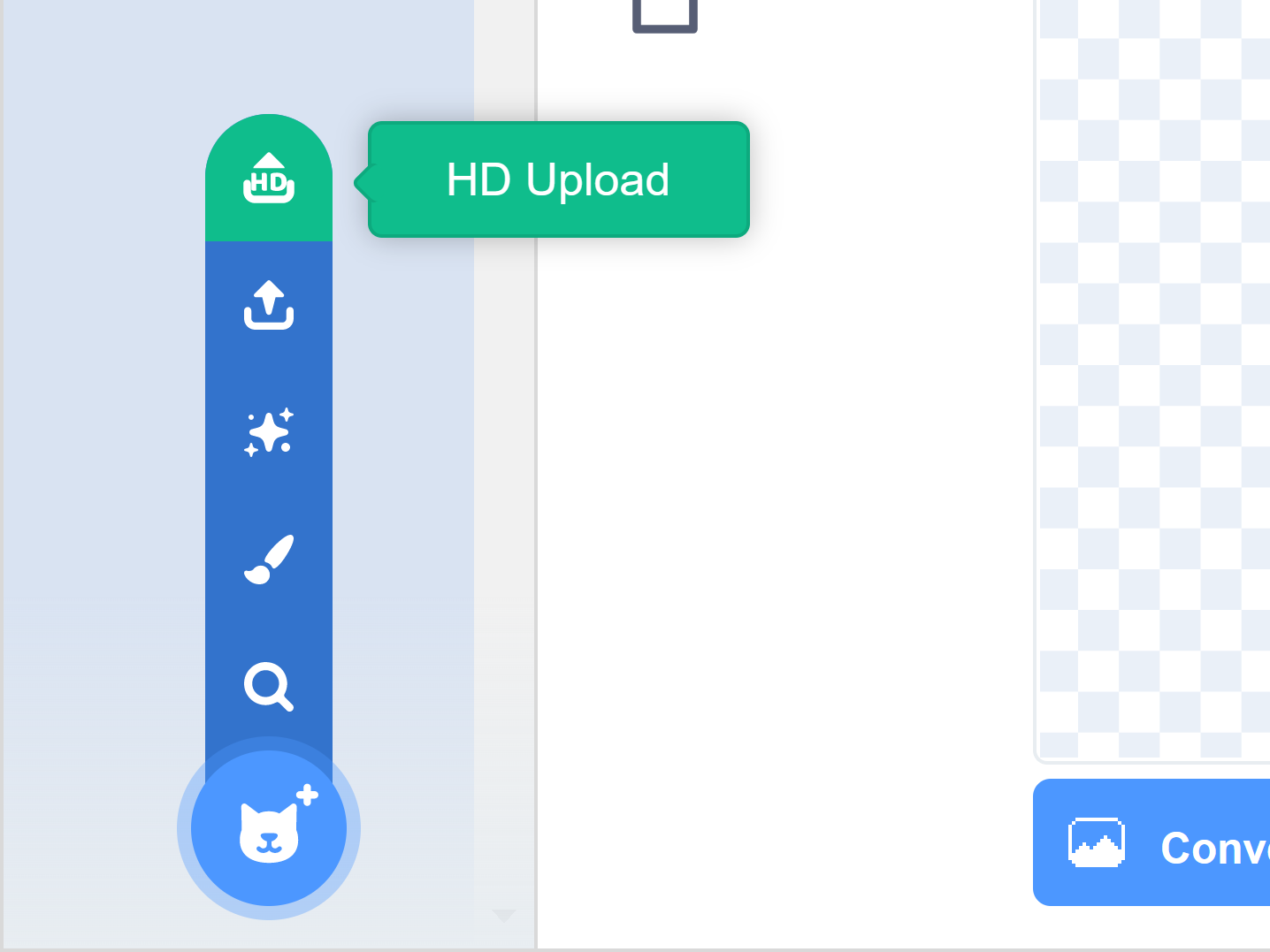 Chargement d'images en HD
better-img-uploads
Adds a new button above the "upload costume" button that automatically converts uploaded bitmap images into SVG (vector) images to avoid losing quality.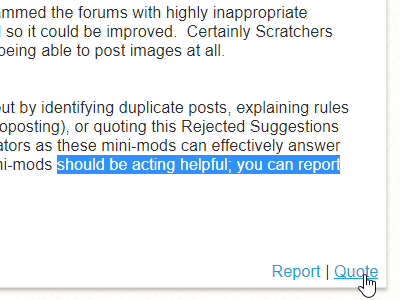 Meilleures citations sur le forum
better-quoter
Sélectionnez du texte dans un post de forum et cliquez sur le bouton "citation" dans le coin en bas à droite pour citer uniquement le texte sélectionné.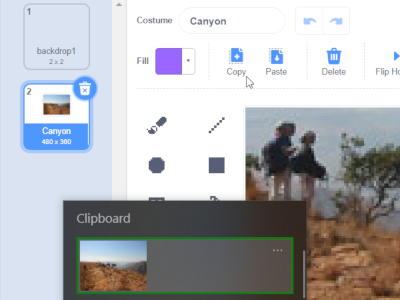 Copie des images bitmap
bitmap-copy
Allows you to copy a bitmap image from the costume editor into the system clipboard, so that you can paste it in other websites or software.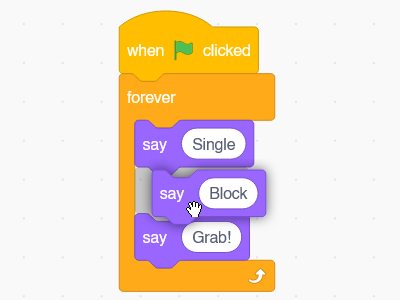 Prendre un seul bloc avec la touche Ctrl
block-cherry-picking
Adds the ability to drag a single block out of the middle of a script (instead of the entire stack attached below it) while holding the Ctrl key.
Dupliquer le script avec la touche Alt
block-duplicate
Quickly duplicate a script by dragging it while holding the Alt key. Hold Ctrl as well to only duplicate a single block instead of the entire stack attached below it.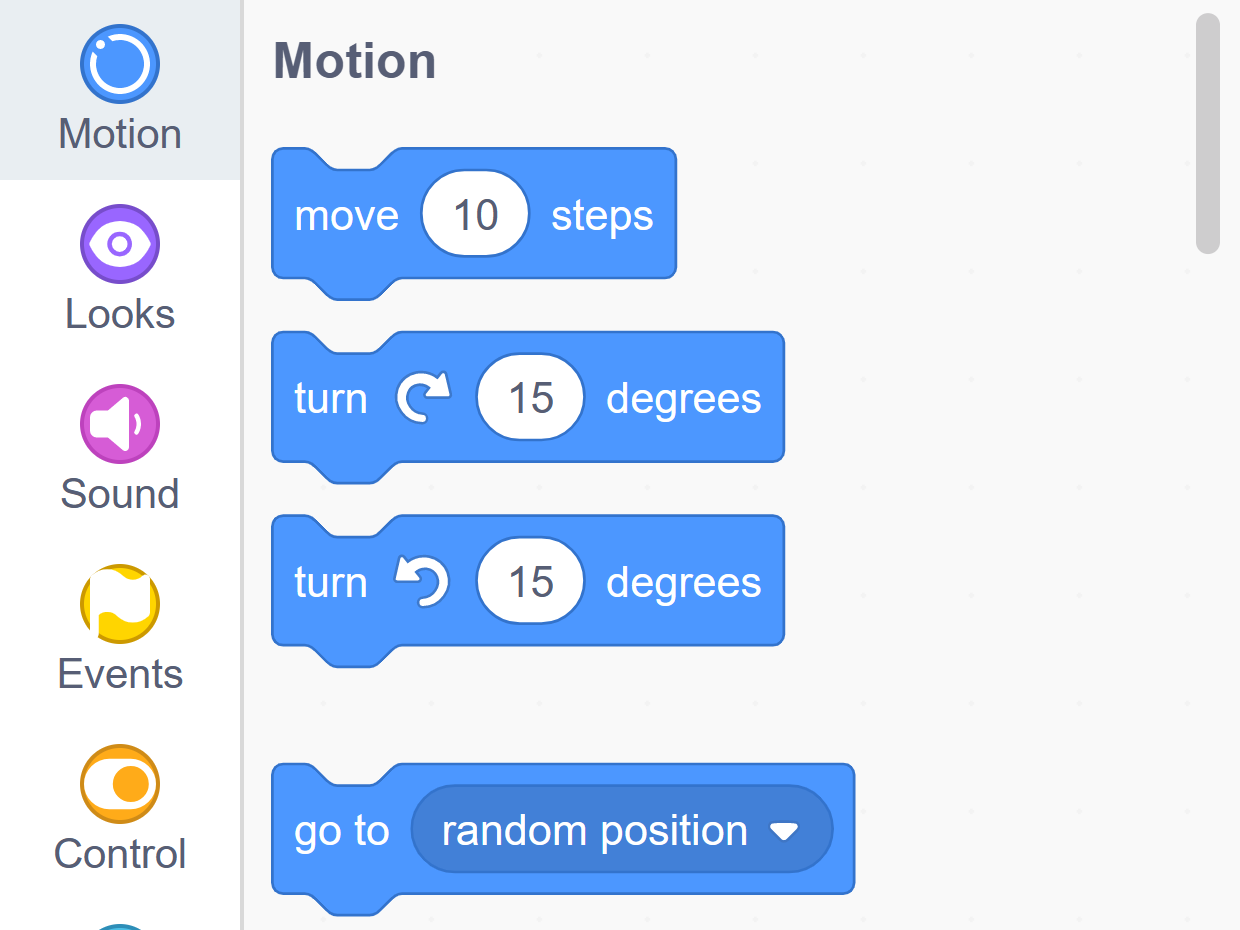 Icônes des catégories de la palette des blocs
block-palette-icons
Ajoute des icônes dans les cercles colorés qui identifient les catégories de blocs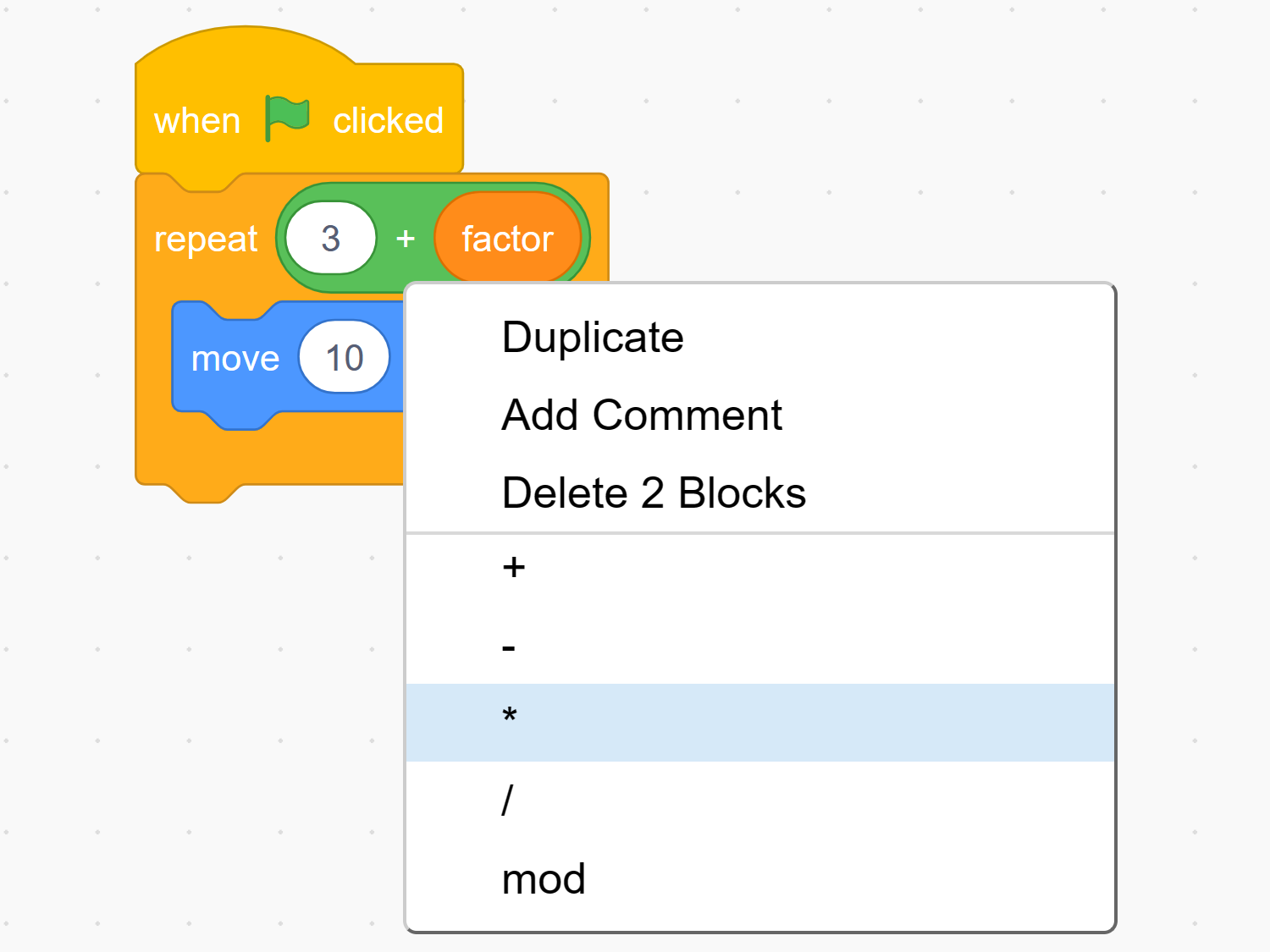 Échanger de bloc
⭐
block-switching
Faites un clic droit sur un bloc pour le remplacer par un autre bloc associé.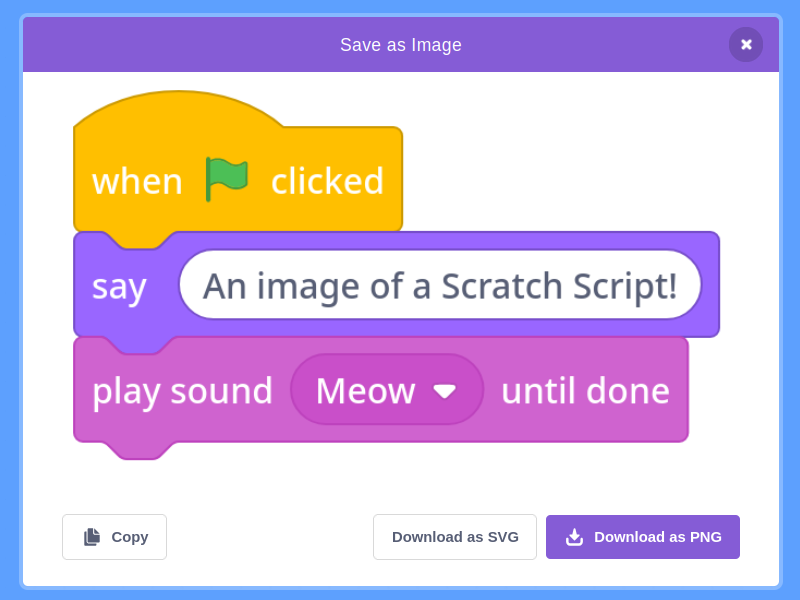 Enregistrer les blocs en tant qu'image
blocks2image
Right click the code area to export blocks as SVG/PNG images.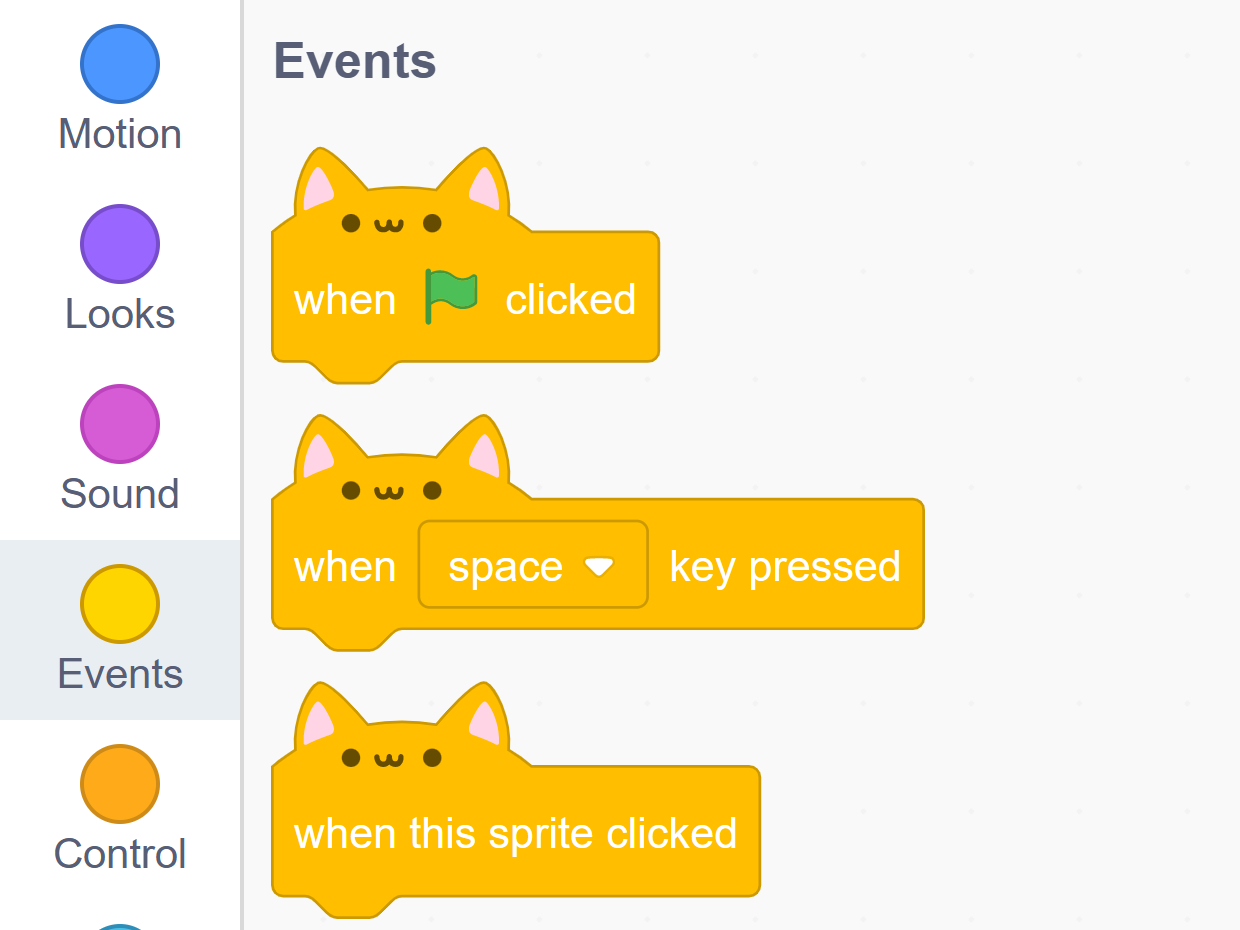 Blocs chat
cat-blocks
Ramène les blocs chapeaux avec une tête de chat, venant du poisson d'avril 2020.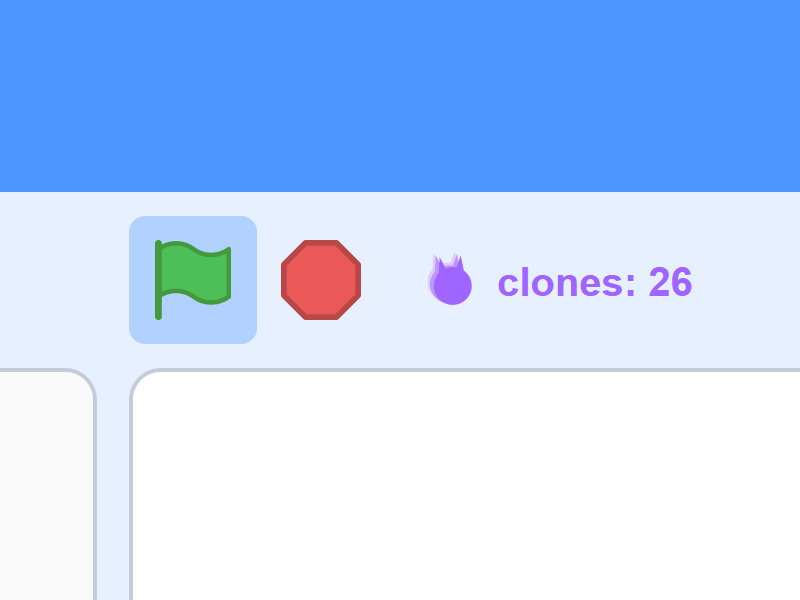 Compteur de clones
⭐
clones
Adds a counter above the stage in the editor which shows the total amount of clones.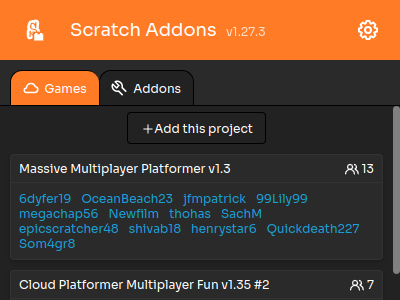 Jeux en ligne
⭐
cloud-games
Disponible lorsque l'icone Scratch Addons est cliqué. Vous montre combien d'utilisateurs sont actuellement en train de jouer sur des projets mulitjoueurs, et donne leurs pseudonymes.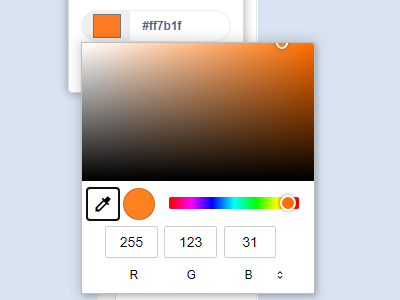 Palette de couleurs hexa
⭐
color-picker
Ajoute une entrée pour code hexa aux palettes de couleurs.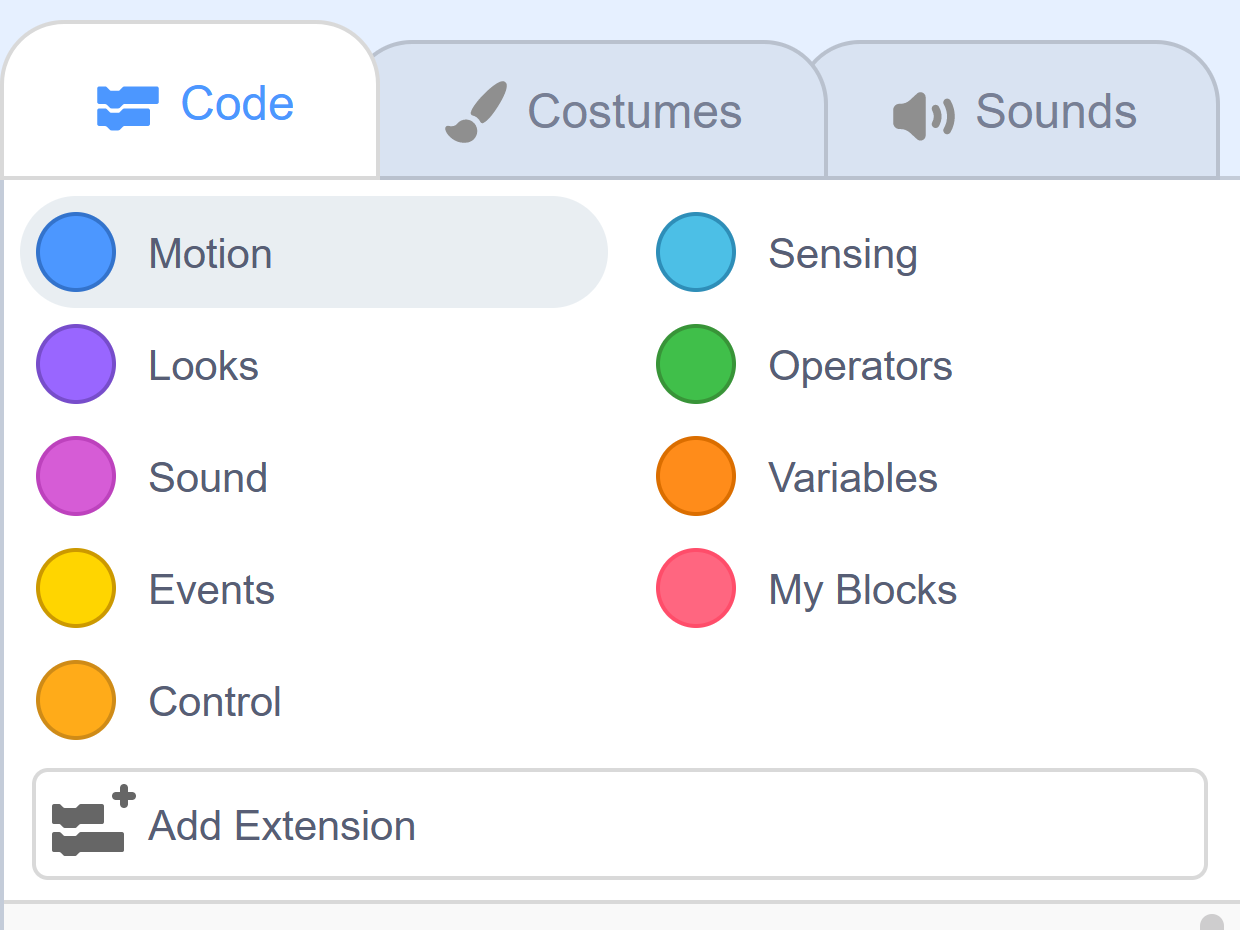 Menu catégorie à deux colonnes
columns
Divise le menu des catégories de blocs en deux colonnes et le déplace vers le haut de la palette de blocs, comme dans Scratch 2.0.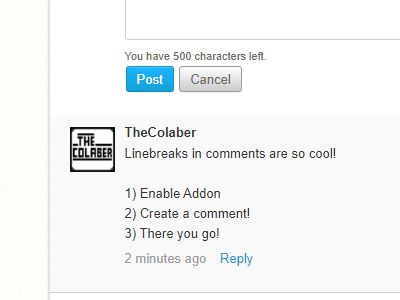 Sauts de ligne dans les commentaires
comments-linebreaks
Affiche les sauts de ligne (quand on appuie sur entrée) dans les commentaires.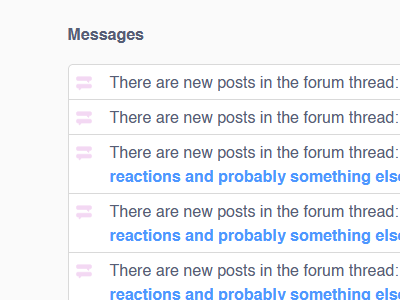 Messages compacts
compact-messages
Rendre la page des messages de Scratch plus compacte et plus facile à lire.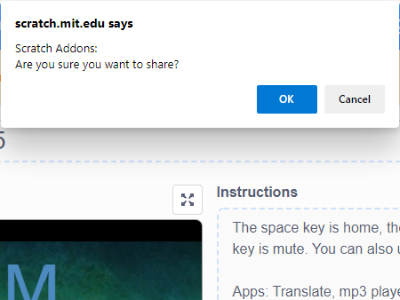 Confirmations
⭐
confirm-actions
Asks if you're sure when committing actions under your Scratch account, such as sharing projects.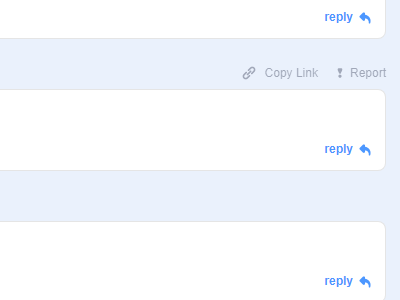 Bouton copier le lien d'un commentaire
⭐
copy-message-link
Adds a "Copy Link" button to all comments on the website, next to the "Report" button.
Ctrl + Clic pour exécuter les scripts
ctrl-click-run-scripts
Only run scripts on click if also holding the Ctrl key.
Ctrl + Enter pour envoyer
ctrl-enter-post
Automatically posts the comment or forum post on Ctrl+Enter.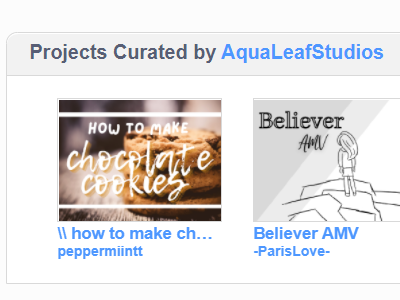 Lien des conservateurs sur la page d'accueil
curator-link
Makes the username of the front page curator a clickable link to their profile.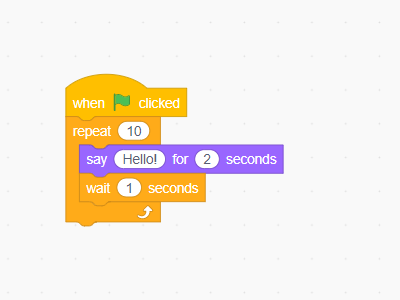 Forme de bloc personnalisable
custom-block-shape
Adjust the padding, corner radius, and notch height of blocks.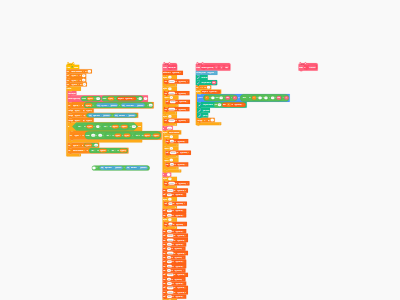 Zoom de la zone de code personnalisable
custom-zoom
Choose custom settings for the minimum, maximum, speed, and start size of the zoom of scripts in the code area, and autohide the controls.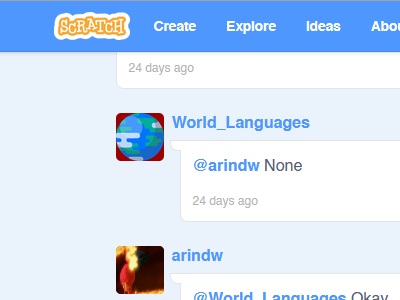 Bordure d'image de profil personnalisable
customize-avatar-border
Vous permet de masquer ou de modifier le contour des images de profil dans les commentaires de projet et de studio.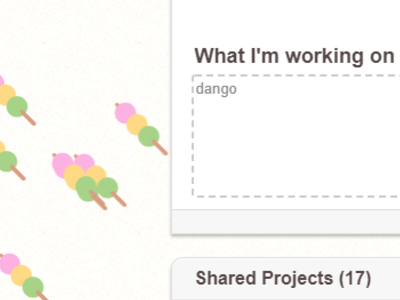 Pluie de dangos sur les profils (Poisson d'avril)
🥚
dango-rain
Les utilisateurs ayant ajouté le mot "dango" dans leur section "À Propos de moi" auront une pluie d'émojis de dangos sur les côtés de leur profil.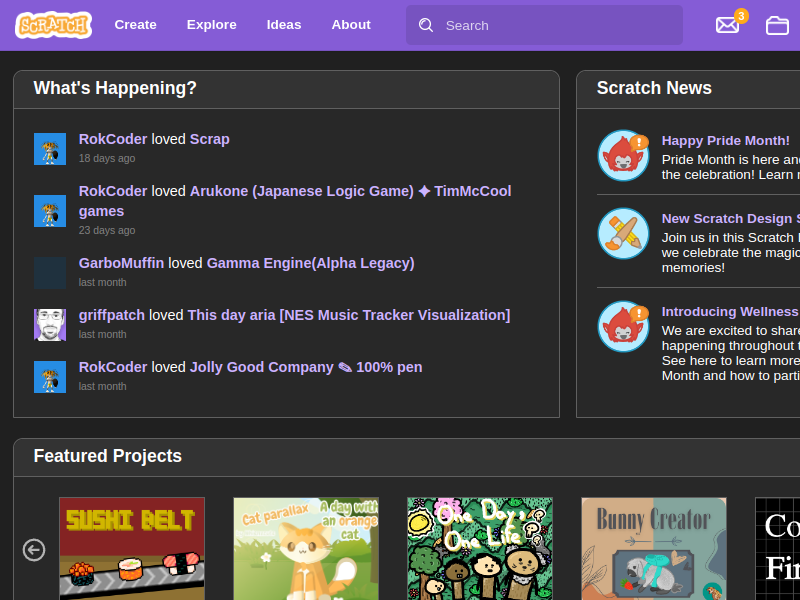 Site web en mode sombre
dark-www
Thème sombre pour le site web de Scratch.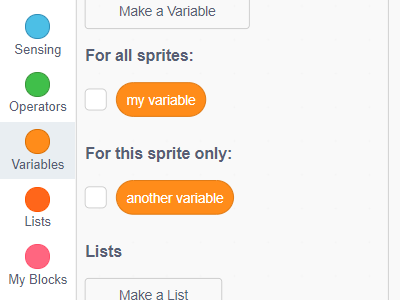 Améliorations pour la catégorie des blocs de donnée
⭐
data-category-tweaks-v2
Provides tweaks for the Data ("Variables") block category.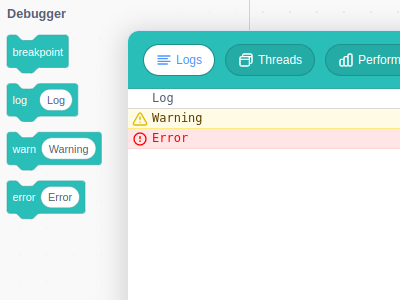 Debugger
debugger
Ajoute une nouvelle catégorie de bloc "Debugger" et une fenêtre "Logs" à l'éditeur. Les blocs "message", "avertissement" et "erreur" afficheront le message spécifié dans la console. Le bloc "point d'arrêt" mettra le projet en pause lors de son exécution.
Projet par défaut personnalisable
default-project
Change the default project from the Scratch Cat to any existing project.
Désactiver la sauvegarde automatique
disable-auto-save
Désactive la sauvegarde automatique du projet durant sa modification.
Ne pas déplacer les éléments collés
disable-paste-offset
Paste copied items at their original position instead of shifted slightly in the costume editor.
Sprites non glissables dans l'éditeur
disable-stage-drag-select
Removes the ability to drag sprites around on the stage in the editor, except those explicitly set as draggable.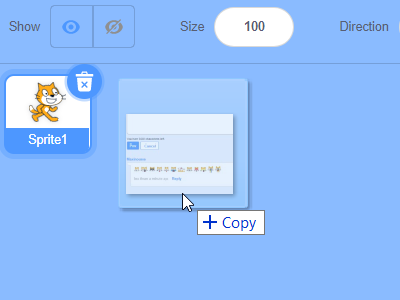 Glisser et déposer des fichiers
⭐
drag-drop
Vous permet de glisser des images ou des sons depuis votre explorateur de fichiers directement dans la listes des sprites, des sons et des costumes. Vous pouvez également faire glisser des fichiers texte dans les listes ou dans la boîte de dialogue "demander et attendre".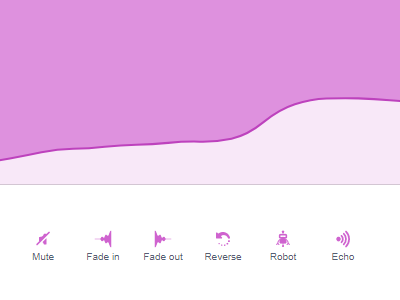 Bouton de l'effet écho
echo-effect
Remet le bouton Echo dans l'éditeur de sons.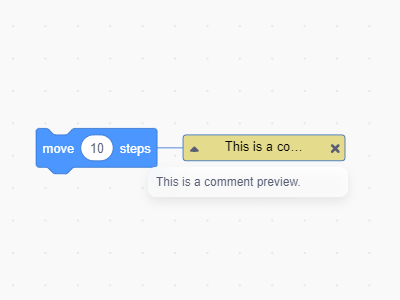 Editor comment previews
editor-comment-previews
Allows you to preview the contents of comments by hovering over collapsed comments and blocks. You can use this to view comments that are off-screen, identify a loop block from the bottom by its preview, fit many long comments in a small space, and more.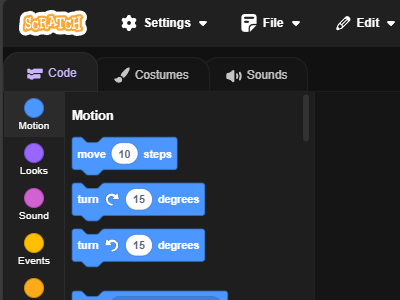 Mode sombre de l'éditeur et couleurs personnalisables
editor-dark-mode
Personnaliser les couleurs utilisées dans l'éditeur de projets. Plusieurs thèmes sombres créés par différents auteurs sont disponibles. Si vous ne voulez pas utiliser le mode sombre mais que vous voulez changer les couleurs utilisées par défaut, vous pouvez sélectionner le préréglage " Couleurs par défaut de Scratch " et le modifier.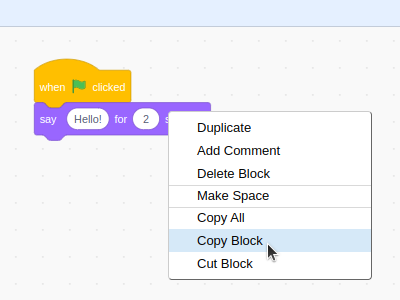 Outils pour développeurs
⭐
editor-devtools
Adds a find box and new menu options to the editor: copy/paste blocks, better clean up, go to custom block definition, and more!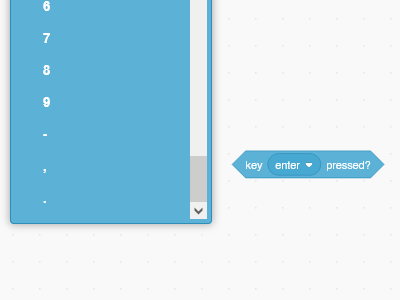 Prise en charge de touches supplémentaire
editor-extra-keys
Adds more keys to the "key () pressed?" and "when () key pressed" block dropdowns, such as enter, dot, comma, and more.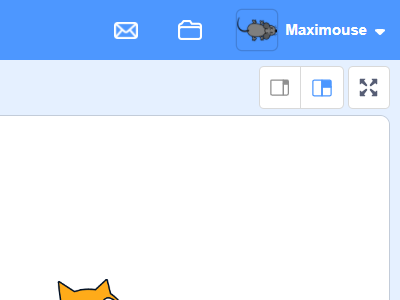 Messages dans l'éditeur
⭐
editor-messages
Displays your message count in the editor menu bar.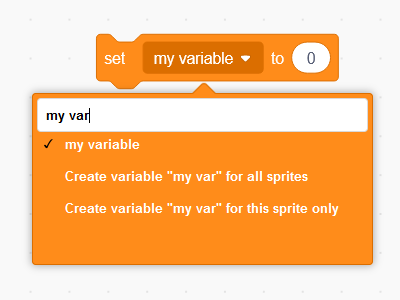 Menus déroulants recherchables
⭐
editor-searchable-dropdowns
Allows you to search block dropdowns.
Effets sonores dans l'éditeur
editor-sounds
Produit un son lorsque vous connectez ou supprimez des blocs.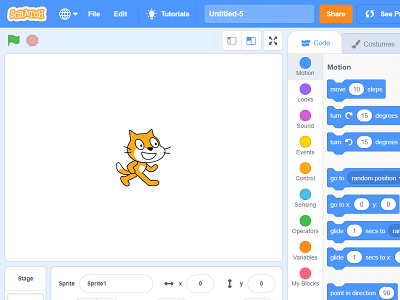 Afficher la scène sur le côté gauche
editor-stage-left
Déplace la scène sur le côté gauche de l'éditeur.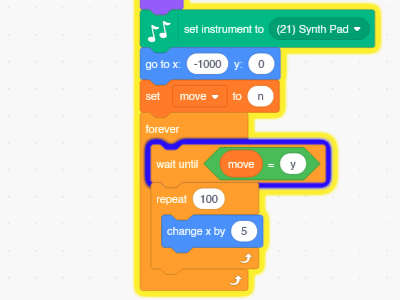 Surligner les blocs en cours d'exécution
editor-stepping
Adds a colored highlight to the blocks that are currently being executed in a project.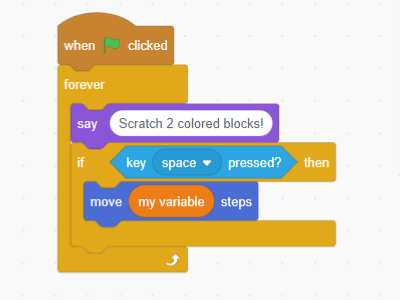 Couleurs des blocs personnalisable
editor-theme3
Personnalisez la couleur des blocs pour chaque catégorie de bloc dans l'éditeur.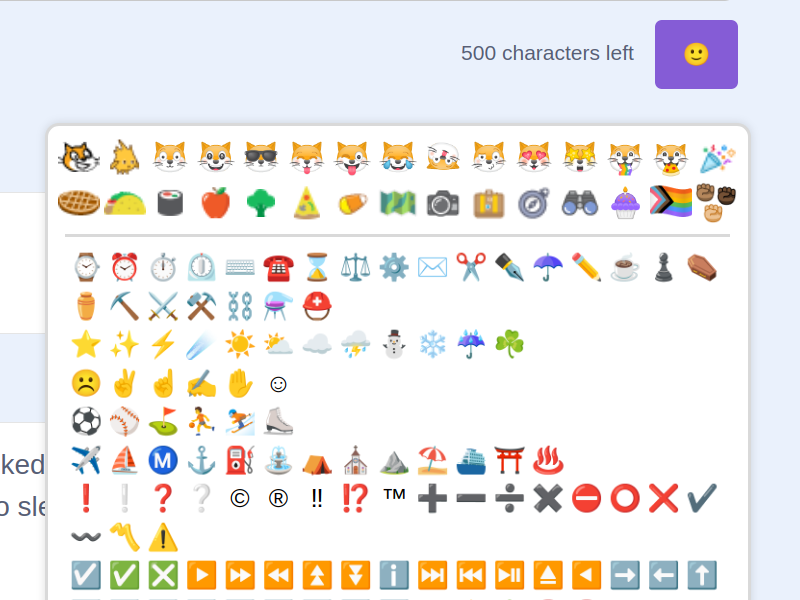 Sélecteur d'emoji pour les commentaires
emoji-picker
Adds a button to insert emojis to comments on the website.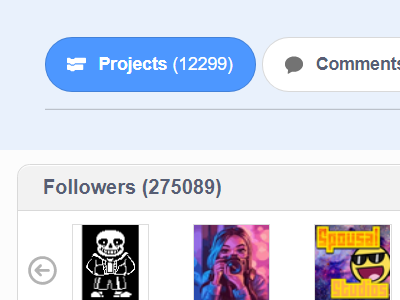 Montrer le nombre exact
⭐
exact-count
Montre le compte exact pour les informations d'utilisateurs et de studios. Utilise ScratchDB pour les informations concernant les forums.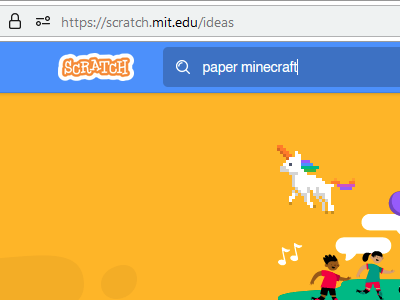 Barre de recherche expansible
expanding-search-bar
Makes the search bar in the navigation bar wider when it's focused.
Meilleurs commentaires dans l'éditeur
⭐
fix-editor-comments
Apporte de nombreuses modifications aux commentaires dans l'éditeur Scratch : corrige un bug où les commentaires ne gardent pas correctement leurs positions après avoir fait glisser les blocs, ajoute une barre de défilement sur les commentaires où le texte est tronqué et vous permet d'éditer des commentaires en cliquant directement là où vous voulez commencer à taper.
Ne pas exécuter automatiquement les blocs dupliqués
⭐
fix-pasted-scripts
Fixes a bug in the Scratch editor, where duplicating a block and attaching it to a script causes the script to run.
Règler les exportations échouées des graphismes au format SVG
fix-uploaded-svgs
Règle un bug dans l'éditeur Scratch qui n'arrivait pas à exporter des fichiers SVG créés avec certains éditeurs d'images correctement, comme Affinity Designer.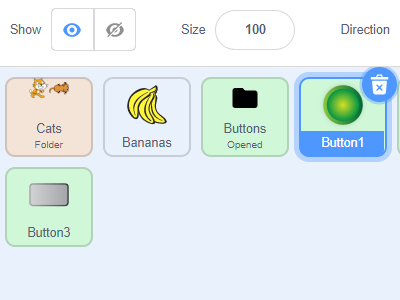 Dossiers de sprites
⭐
folders
Adds folders to the sprite pane, as well as costume and sound lists. To create a folder, right click any sprite and click "create folder". Click a folder to open or close it. Right click a sprite to see what folders you can move it to, or alternatively drag and drop it into an open folder.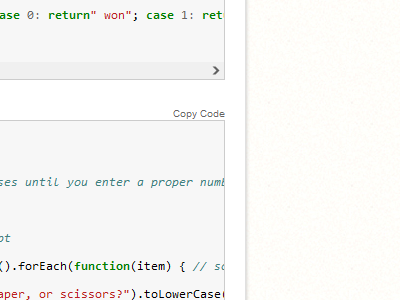 Bouton copier le code sur les forums
forum-copy-code
Adds a "copy code" button above code boxes in forum posts that copies the contents into the clipboard.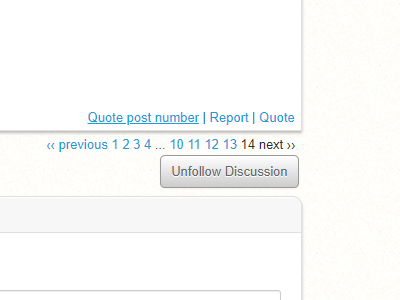 Quote post number
forum-id
Click the "quote post number" button to include a link to the post in your reply.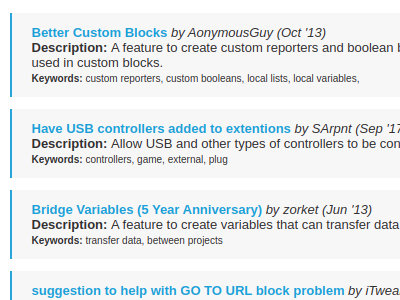 Citations et blocs de code personnalisables sur les forums
forum-quote-code-beautifier
Affiche du code et des citations de manière plus agréable sur les forums.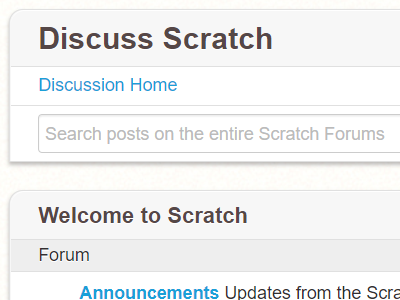 Recherche sur les forums
forum-search
Adds a post search bar to the forums. Uses ScratchDB for information.
Utiliser le fuseau horaire local dans les forums
forum-time-zones
Convertit les dates des posts dans votre fuseau horaire. Utilise ScratchDB comme source d'information.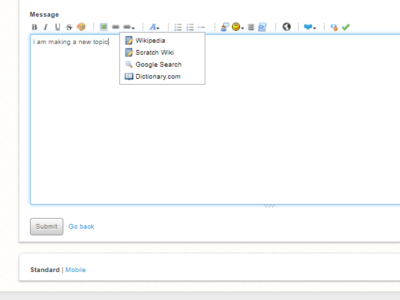 Bouton Plus de forums dans la barre d'outils
forum-toolbar
Adds buttons in the forum editing toolbar to insert BBCode tags, such as [center] or [color].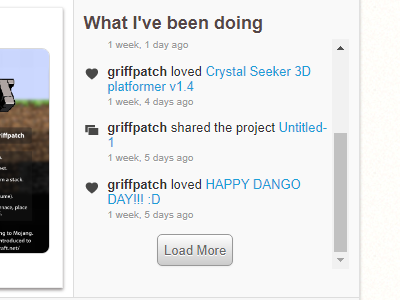 Zones complètes
⭐
full-signature
Shows the full content of areas with limited height, such as user signatures on the forums and What I've been doing on profiles, by making them resizable or scrollable.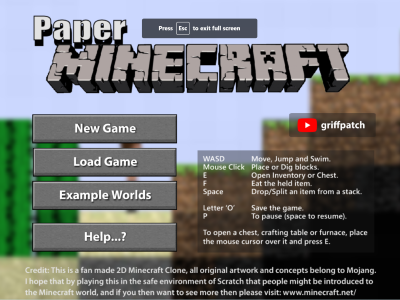 Plein écran amélioré
fullscreen
Fixes some undesired effects in the project player's full screen mode, opens it in your browser's full screen mode, and hides the green flag toolbar.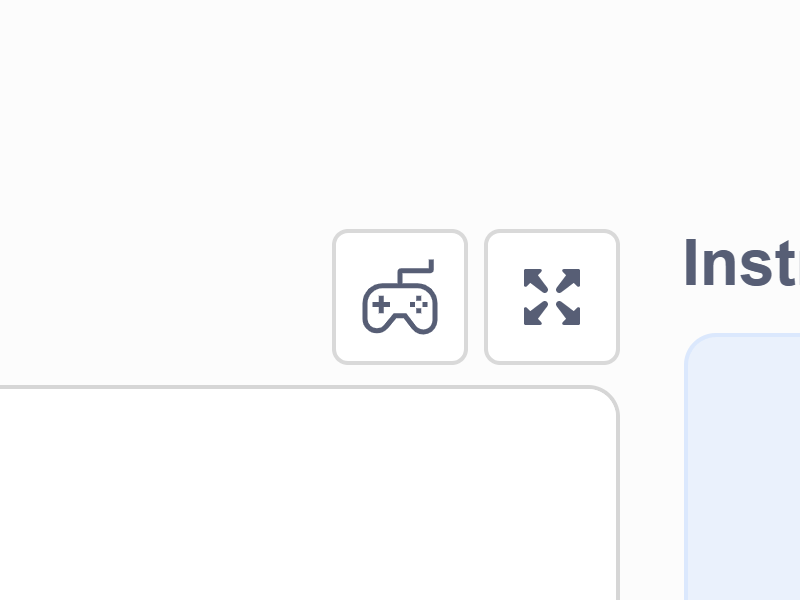 Support manette
gamepad
Interagissez avec les projets en utilisant une manette USB ou Bluetooth.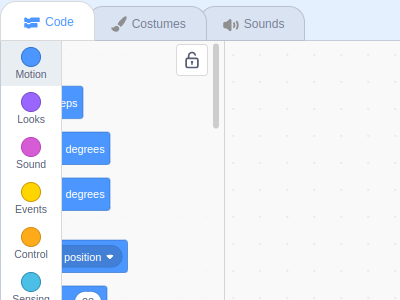 Masquer automatiquement la palette de blocs
⭐
hide-flyout
Cache la palette des blocs si elle n'est pas survolée. Cliquez sur l'icône de cadenas pour la maintenir en place temporairement. Sinon, utilisez le mode "Clic sur la catégorie".
Masquer les nouvelles variables
hide-new-variables
Do not automatically create monitors for newly created variables or lists.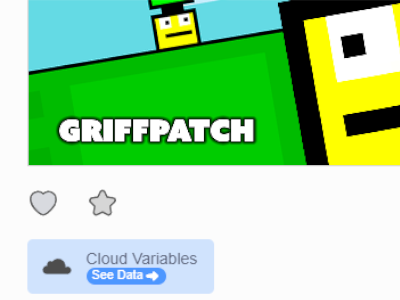 Cacher les stats du projet
hide-project-stats
Lets you hide love, favorite, remix and view counts in the front page and project pages.
Uploader des images sur les forums
image-uploader
Adds a button to directly upload and insert images into forum posts.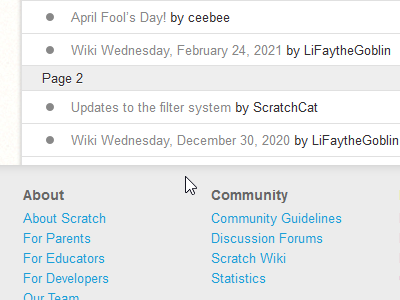 Scrolling infini
infinite-scroll
Permet un scrolling sur différents endroits du site sans avoir à cliquer sur "montrer plus".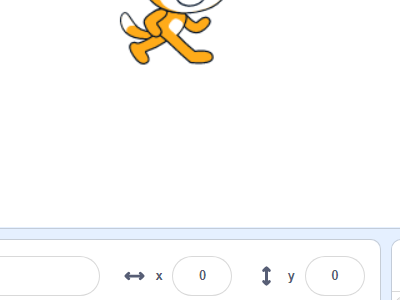 Position d'un nouveau sprite personnalisable
initialise-sprite-position
Change the default x/y position of new sprites.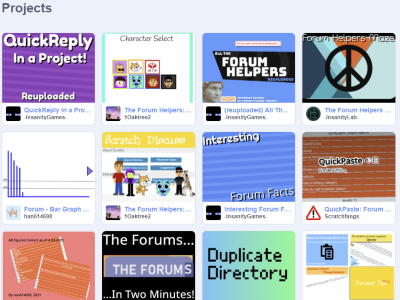 Plus d'articles par ligne
items-per-row
Lets you change the number of items displayed in a single row in a grid of projects, studios, or users.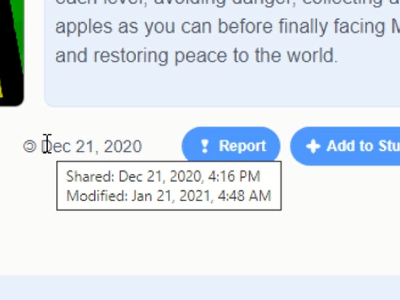 Afficher les dates de modification et du partage du projet
last-edit-tooltip
Passez la souris sur la date de partage d'un projet pour savoir quand il a été modifié pour la dernière fois.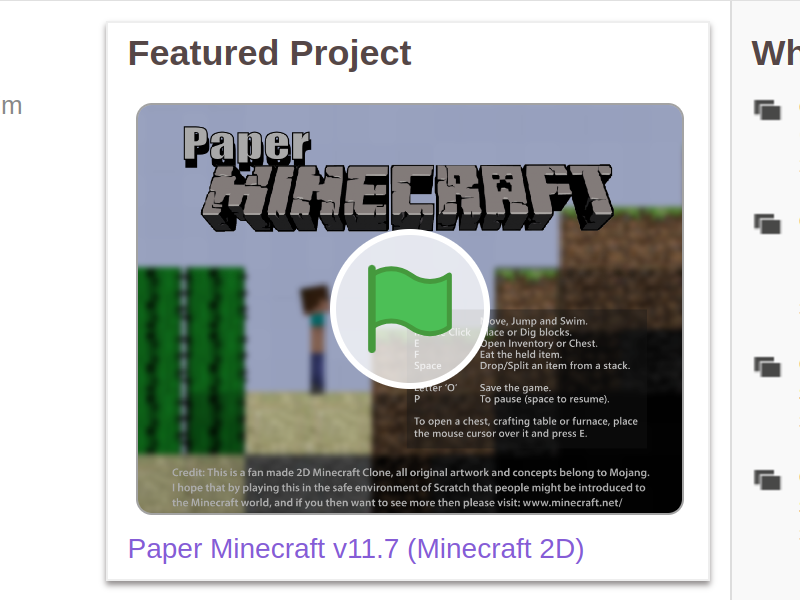 Projet à l'affiche jouable
live-featured-project
Shows an interactive featured project, directly from the user's profile. Based on the implementation in Mega Scratch Userscript.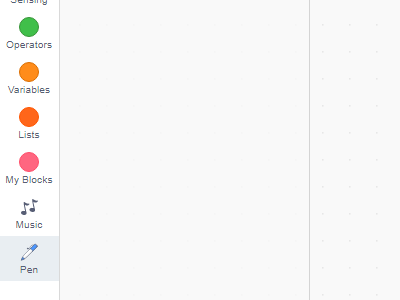 Ajout automatique d'extensions
load-extensions
Auto-shows music, pen, and other extensions in the block category menu in the editor.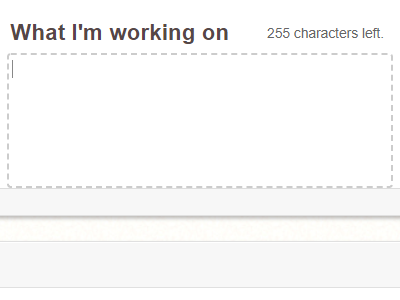 Plus grande limite de caractères dans la section "Ce que je suis en train de faire"
longer-wiwo
Vous permet de taper 55 caractères de plus dans la section "Ce que je suis en train de faire" sur votre profil. N'importe qui sur Scratch verra les caractères en plus.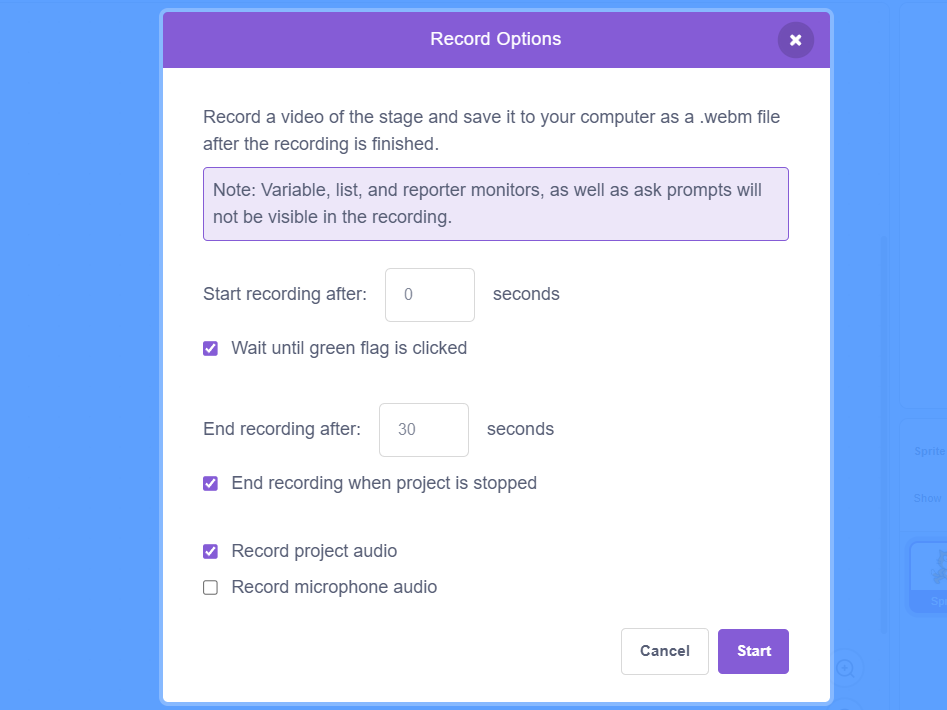 Enregistreur vidéo de projet
⭐
mediarecorder
Adds a "start recording" button to the editor menu bar that allows you to record the project's stage.
Filtres de messages
message-filters
Lets you select filters for types of messages to hide or show on Scratch's messages page.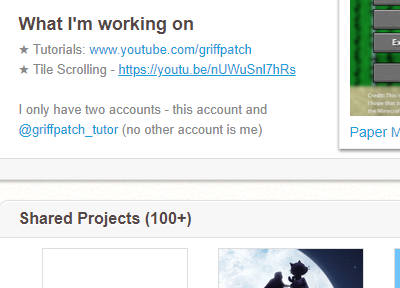 Plus de liens
more-links
Affiche des liens pour les URLs provenant d'ailleurs que scratch.mit.edu.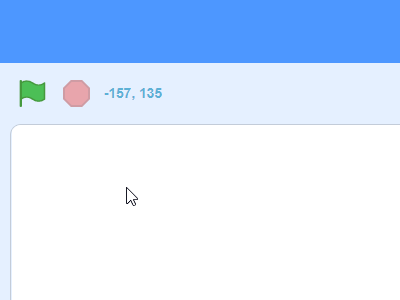 Position de la souris
⭐
mouse-pos
Displays your mouse x/y position above the stage in the editor.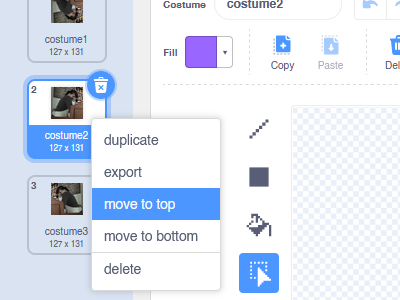 Déplacer le costume en haut ou en bas
move-to-top-bottom
Adds a right click context menu item to move a costume or a sound to the top or the bottom of the list. Previously part of the developer tools.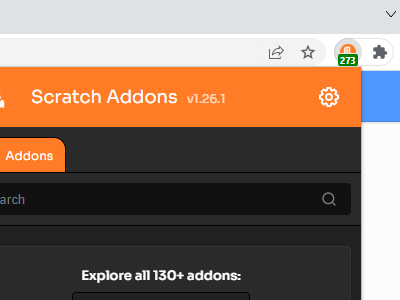 Nombre de messages sur l'icône de l'extension
⭐
msg-count-badge
Affiche le nombre de messages non lus sur l'icône de Scratch Addons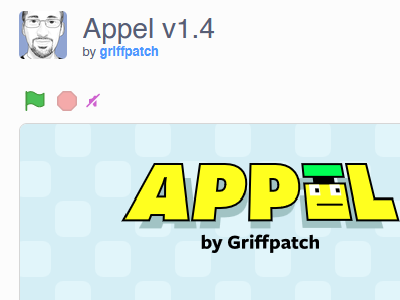 Mode lecture de projet en sourdine
⭐
mute-project
Ctrl + Clic sur le drapeau vert pour couper/rétablir le son du projet.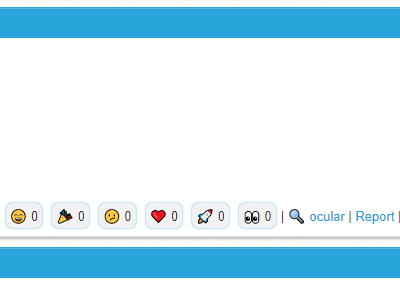 Intégration d'ocular
my-ocular
Affiche les statuts ocular et les réactions aux messages du forum. Utilise my-ocular.jeffalo.net pour obtenir des données.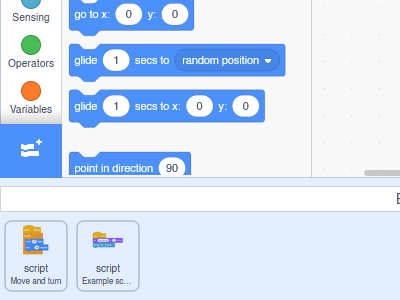 Nommer les scripts avant de les mettre dans le sac-à-dos
name-backpack-items
Asks you to name scripts after you drag them into the backpack, instead of using the default name "code".
Ne pas espacer automatiquement les scripts qui se chevauchent
no-script-bumping
Allows scripts to be moved and modified without causing overlapping scripts to move around.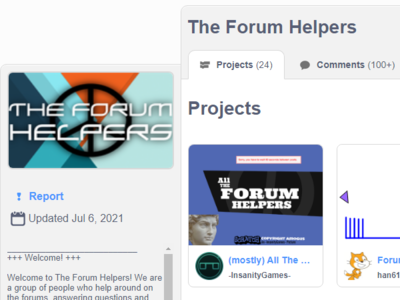 Ancienne disposition des studios
old-studio-layout
Rétablit la disposition de la page des studios à celle utilisée avant la mise à jour des studios ou à celle qui était précédemment disponible grâce à l'addon Scratch 2.0 → 3.0.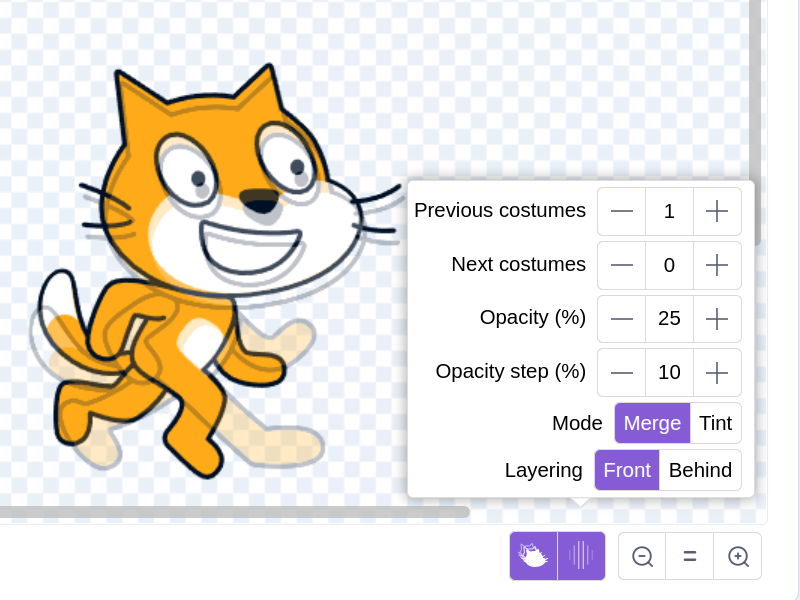 Pelure d'oignon
⭐
onion-skinning
Shows transparent overlays of previous or next costumes when editing a costume. Controlled by buttons under the costume editor by the zoom buttons.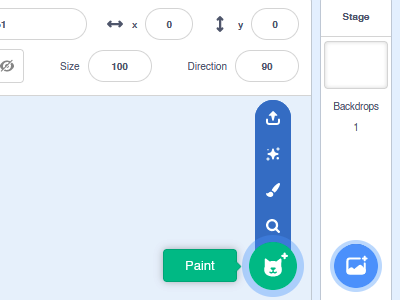 Éditeur de costume par défaut
⭐
paint-by-default
Changes the default action of "Choose a Sprite/Costume/Backdrop/Sound" buttons, which open the library by default.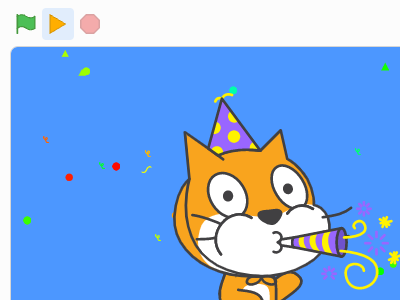 Bouton pause
⭐
pause
Ajoute un bouton pause a côté du drapeau vert.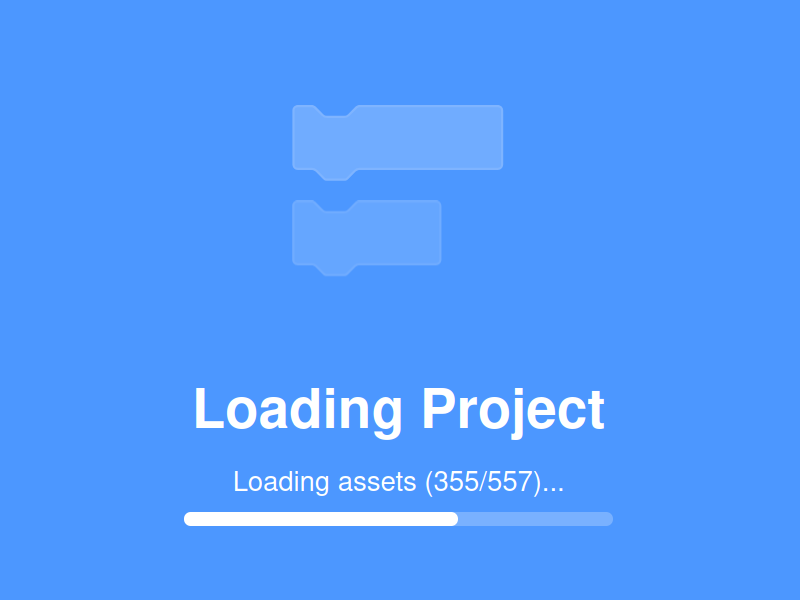 Barre de chargement du projet
⭐
progress-bar
Ajoute une barre de chargement lors du chargement et la sauvegarde des projets.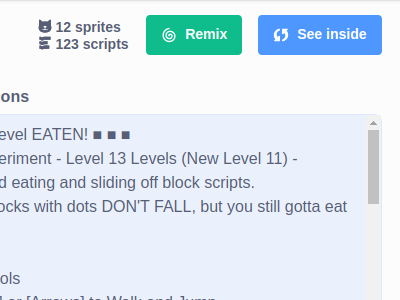 Nombre de sprites et de scripts
project-info
Shows the number of sprites and scripts a project has next to the Remix button.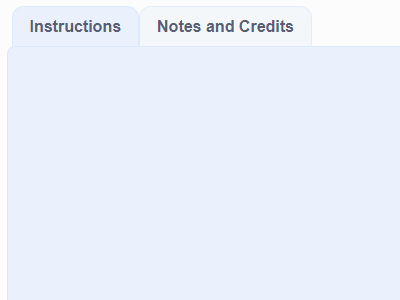 Onglets pour les notes du projet
project-notes-tabs
Crée des onglets sur les pages de projets pour les sections "Instructions" et "Notes et crédits" du projet.
Rediriger la version mobile des forums vers la version normale.
redirect-mobile-forums
Vous redirige de /discuss/m/ à /discuss/.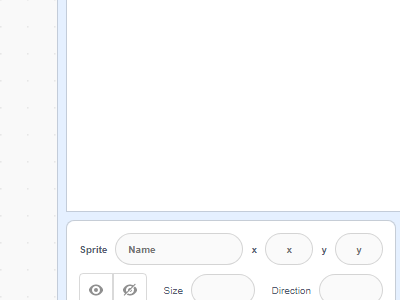 Enlever les bords arrondis de la scène
remove-curved-stage-border
Enlève les bords arrondis de la scène, vous permettant de voir les coins.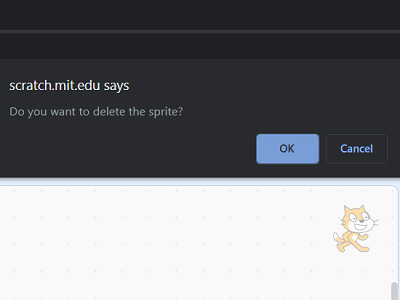 Confirmation pour la suppression de sprite
⭐
remove-sprite-confirm
Vous demande si vous êtes sûrs de supprimer un sprite dans un projet.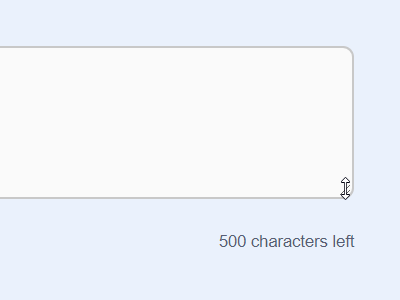 Formulaire de commentaire redimensionnable
⭐
resizable-comment-input
Fait en sorte que la zone d'écriture de commentaire puisse être redimensionnable dans les pages en style Scratch 3.0.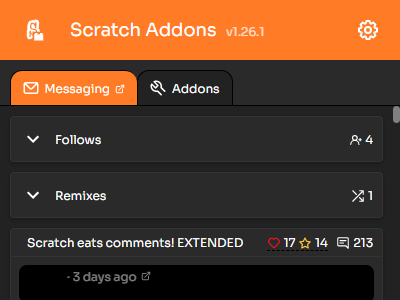 Messagerie Scratch
⭐
scratch-messaging
Disponible lorsque vous cliquez sur l'icone de Scratch Addons. Permet une lecture et un moyen pour répondre simple pour vos messages Scratch : groupés par projets, montre les commentaires entiers avec leur contexte, donne un moyen de répondre direct.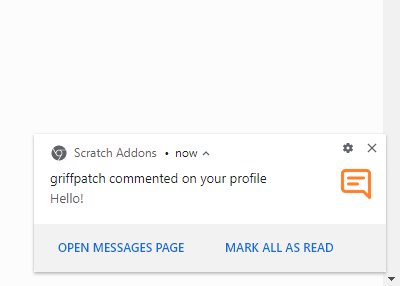 Notifications Scratch
⭐
scratch-notifier
Notification lors de nouveaux messages Scratch. Cliquez sur la notification pour aller directement sur le message (commentaire, projet, etc.)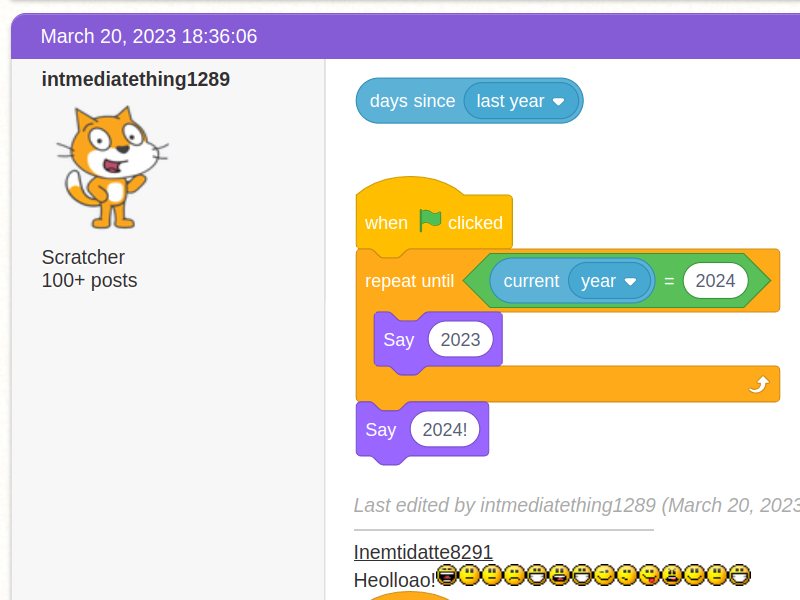 Scratchblocks 3.0 sur les forums
scratchblocks
Active la nouvelle version des blocs Scratch sur les forums.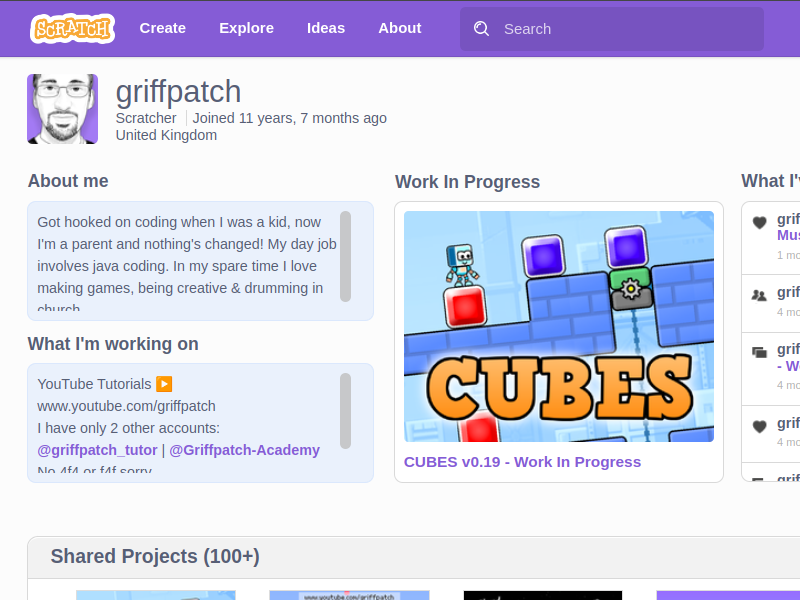 Scratch 2.0 → 3.0
⭐
scratchr2
Fait en sorte que les pages de Scratch 2.0 ressemblent à celles de Scratch 3.0.
Statistiques du profil
scratchstats
Shows statistics from ScratchDB on user profiles.
Search bar on My Stuff
search-my-stuff
Allows you to search your projects, studios, and trash on the My Stuff page. Simply start typing anywhere on the page to start a search. You can also use Ctrl+Enter after searching to quickly open the top search result.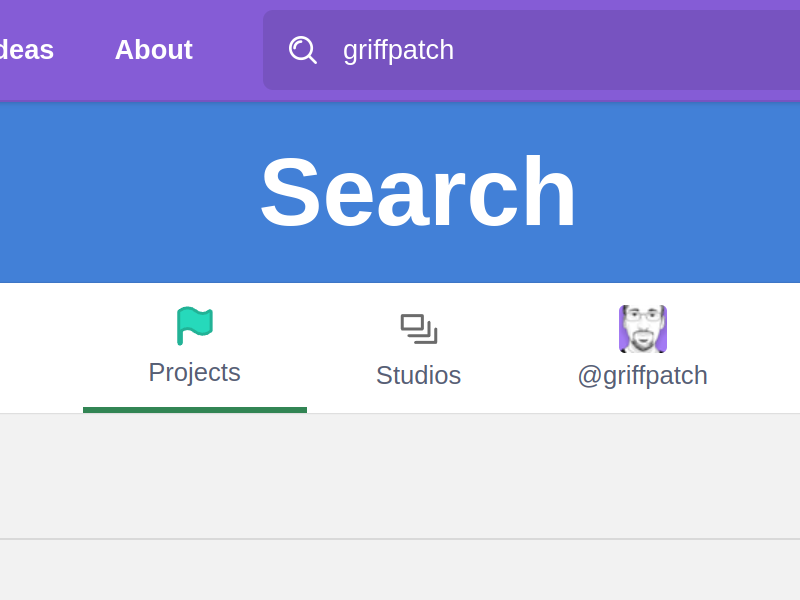 Rechercher des profils
⭐
search-profile
Vous permet d'aller sur le profil d'un utilisateur lorsque vous recherchez son pseudo.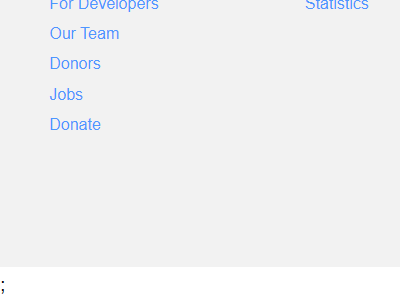 Bug du point-virgule
🥚
semicolon
Ramène le bug du point-virgule sur Scratch.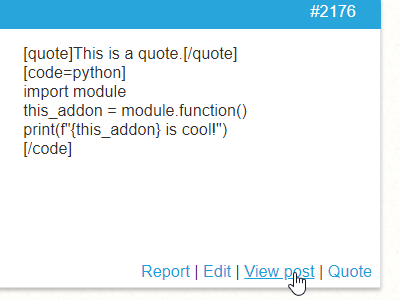 Bouton source BBCode
show-bbcode
Ajoute un bouton sur les forums qui affiche la source BBCode d'un post.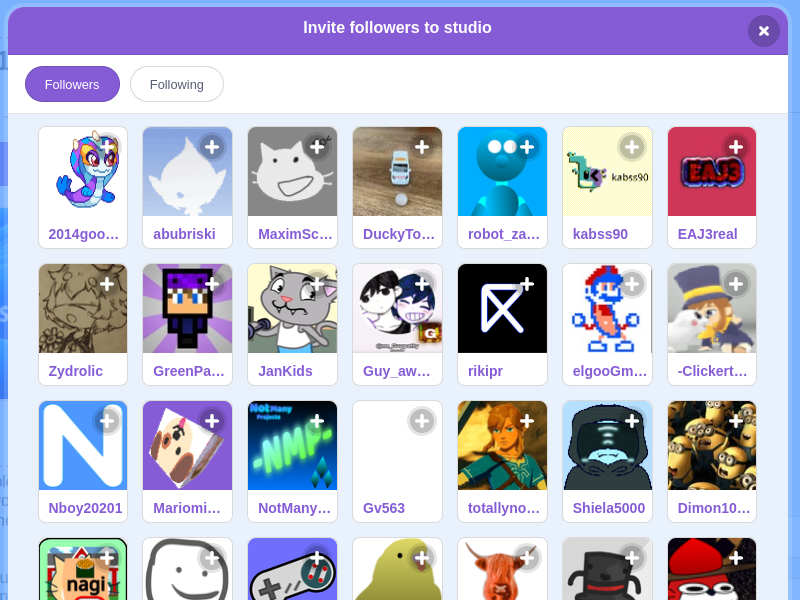 Bouton Parcourir les abonnés dans les studios
studio-followers
Adds a button at the top of the "curators" tab in studios you manage, that lists your followers and followed users and lets you invite a shown user with a single click.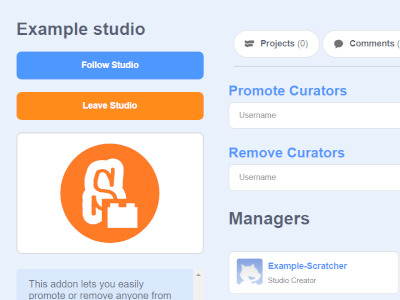 Outils de studio
⭐
studio-tools
Lets managers easily promote curators to managers or remove anyone from a studio on the "curators" tab, and adds the ability to leave a studio using a button under "Follow Studio".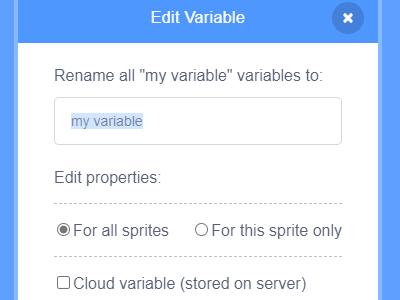 Switch variables between "For all sprites" and "For this sprite only"
swap-local-global
Adds more options when renaming an existing variable or list: allows changing between "For all sprites" and "For this sprite only" and whether variables are stored in the cloud. Also adds a new option when right clicking a variable/list to quickly change its scope.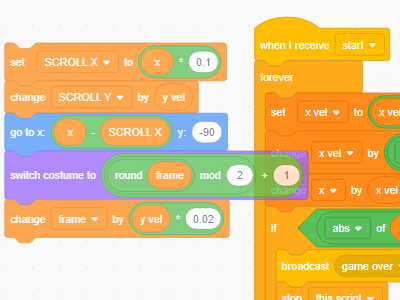 Transparence des blocs
transparent-orphans
Ajuste la transparence des blocs dans l'éditeur, avec des options séparées pour les blocs orphelins (ceux sans chapeau en haut de la pile) et les blocs qui sont déplacés.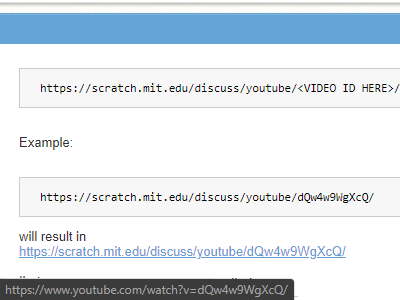 Vrais liens YouTube dans les forums
true-youtube-links
Remplace les liens vers le site intégré par de vrais liens YouTube.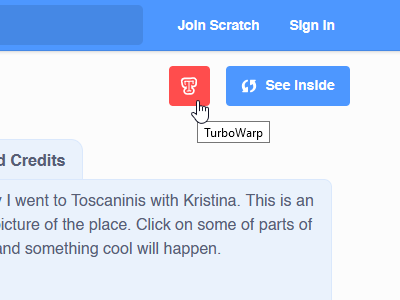 Bouton TurboWarp
turbowarp-player
Adds a button on project pages to play the project in TurboWarp.org, next to the Remix button.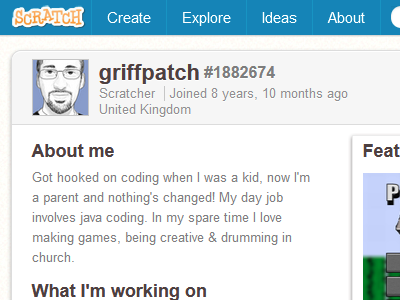 Afficher l'ID des utilisateurs
user-id
Adds the user ID next to the username at the top of profile pages.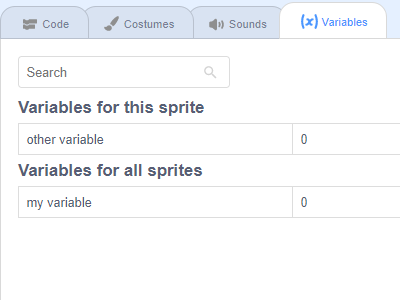 Gestionnaire de variables
variable-manager
Ajoute un nouvel onglet à côté de "sons" dans l'éditeur pour mettre à jour facilement les variables et les listes.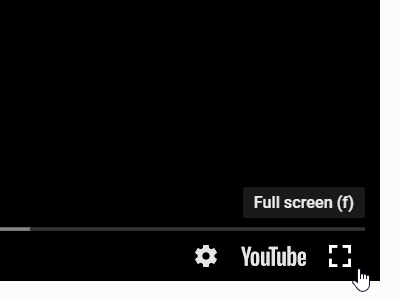 Plein écran pour YouTube
youtube-fullscreen
Affiche le bouton plein écran dans le lecteur Youtube de Scratch.